A lot has been written and said about the expected growth of EVs across the world.
I came across Sona Comstar recently and really liked the impressive Order Book Growth they have shown recently and their exposure to the EV space.
Sona BLW is an Auto ancillary company that has two established businesses in the form of Bevel Gears and Motors that are an integral part of EV's & Hybrid vehicles.The Company is likely to be one of the biggest beneficiary of transition towards to BEV (Battery Electric Vehicle) in the coming years. Market to expand to 5x in the next 5 years:
Brief History (Source IDBI Capital Brokerage Report)
SONA is one of India's leading auto ancillary Company involved in design, manufacture and supply of differential assemblies, differential gears, conventional and micro hybrid starter motors, BSG systems, EV traction motors (BLDC and PMSM) and motor control unit to automotive OEMs across US, Europe, India and China for both electrified and non-electrified powertrain segment.

The company has nine manufacturing and assembly facilities across India, China, Mexico and USA. In India the company has six manufacturing facilities from where it supplies its products to six out of top ten global PV OEMs, three out of top ten global CV OEMs and seven out of the top eight global tractors OEMs by volume according to Ricardo Report.

The company is among the top ten players globally for the supply of bevel gears to PVs, CVs and tractors. The company is also among the top 10 players in starter motors supplies to PV.
Quick Financials over last 3 years
Great Sales Growth : of 1500+ Cr from 700 Cr
OPM maintained over 23% over 3years
Tax paying company
Fixed Asset increased from 291 Cr to 1200+ Cr
Recently listed and hence not a great deal of information available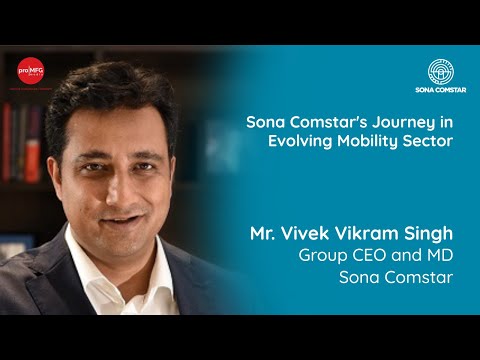 A very good video from Mr. Vivek Vikram Singh, MD and Group CEO helps gives some insight of how technology is helping the company to create a small niche for itself
What excites me are the following :
14000 Cr Orderbook and out of which 8000 Cr is in EV space and 6000 Cr in the ICE space
Its FY Revenue in 2021 is around 1500 Cr and the latest Q1 shows Revenue of around 500 Cr so a good growth showed and a decent Orderbook means that it has a good runway for growth
In Q3: around 100 Cr (20% came directly from EV), 20% from ICE, and 60% from Hybrid and Powersource Neutral.
Also they are trying to develop a new Powertrain system for 2W/3W EVs to drive motor without permanent magnets with JV from Israel based company
As per AR
Impressive ROE, ROCE of around 36% and 35%
Capex of 218.9 Cr and Free cashflow of 142.7 Cr
long-term rating to AA- and total debt of 338.7 Cr as of FY 21
Total R&D spend for Fiscal 21 was 5.8 % of our revenue
Started to manufacture and supply BLDC motors for 2V, business is small as of now but the incentives from Central and State Governments
coupled with the necessary regulatory push are expected to bring 2 wheeler EV market in India to life over the next few years as per mgmt
Things that worry me and where I need some guidance from the members
Contingent Liabilities of 124 Cr in the books - lot of these are tax claims but is this a cause for concern.
Trade Receivable of 417 Cr or 27%, I can understand that Revenues have grown by 50% over last year and this is expected. Still, Receivable increased from 23% to 27%. Anyone aware of any steps company is taking in this direction
They have a DSO of 97 days and again this has increased from 62 days, very much related to the above point
The biggest concern is that their consolidated Net Profit over the last 3 years is 748 Cr but their CFFO is around 184 Cr. Typically this is a red flag. At the same time, I have seen that their NFA has increased from 304 Cr to 1124 Cr (almost by 820 Crs) . Any guidance here will be great
I understand that from the current PE of the company this looks very expensive but looking at the growth this looks like an exciting prospect and any guidance will be greatly appreciated
Disclaimer: Currently in research mode and planning to take a tracking position soon. Pls do your own research before taking any call.