SJVN (Satlaj Jal Vidyut Nigam) Ltd is a PSU in the business of operating hydro electric power plants in HP and neighboring states.
91% of shares are owned by central and HP governments and public float is only 9%.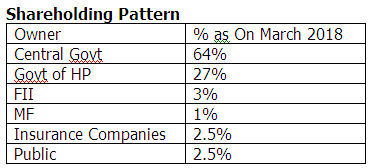 Company has 3 operating hydro plants and several plants are under various stages of development.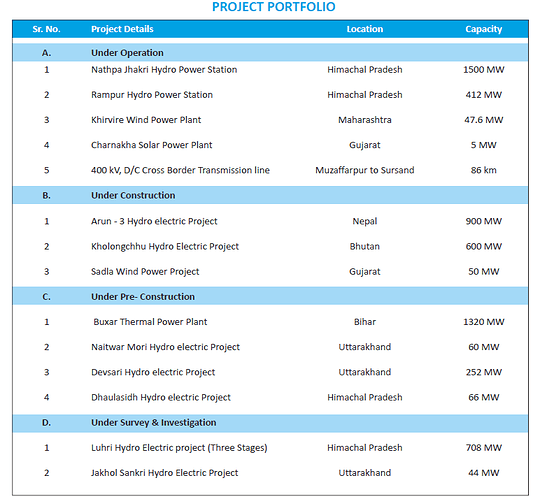 Source AR 2017.
Output of power generated has steadily gone up as plants are commissioned.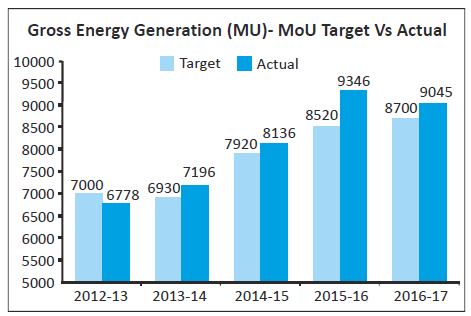 Source AR 2017.
Company is on track to generate more power in FY 18.


Source: 9M results FY 18.
Revenues and profits reported by the company over the years are volatile mainly because of delay in CERC approvals of tariff structure.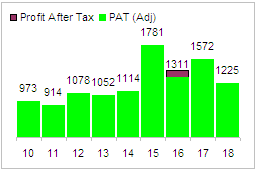 Source Capitaline
What's more important is the cash generated from operations. CFO and cash profits are steadily rising.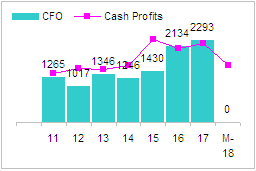 Source Capitaline
This is because company is actually receiving cash for the power that it sells and it is not being used to bail out cash strapped distribution companies.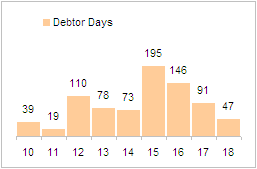 Source Capitaline
In FY 18, debtor days are lowest in 7 years.
Company has about 1000 Cr debt and 2000 cr cash. Company took debt from World Bank for building the dam. Debt is a low interest rate so company is not paying it down. Instead it is using cash to pay dividends and buyback shares helping the central government lower the fiscal deficit.
Company brought back 20.68 Cr shares at 38 Rs / share. It has hiked dividend payout since 2017. For FY 18, in addition to buyback, Rs 1.90 is paid as dividend and another 0.5 Rs is likely to be paid as final dividend. At current price of 26.75, dividend yield works out to be 8%.
Company generates enough cash to pay for projects under construction and pre-construction and still has enough cash to pay for dividends. Since company is 91% owned by governments, it is likely to pay high dividends.
Valuation
I will value this company at 1 times book value. With the recent fall in stock price, it is now trading at book value. A dividend yield of 8% with stable cashflow trading at book value is a good candidate for low growth dividend play.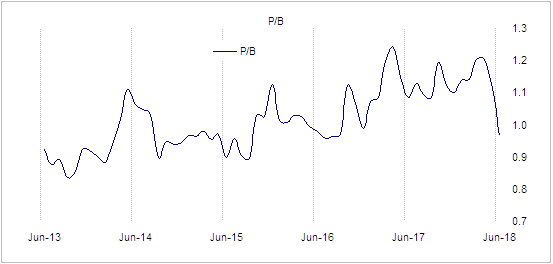 Source Capitaline
Risk Factors
FY 17 annual report has several qualifications from auditor regarding misappropriation of funds by management. Amounts are small and qualifications are regarding overcharging by vendors.
Debt is denominated in foreign currency so a drop in value of rupee will cause interest payment to go up.
There is always possibility of governments asking for free power or delaying payments.
There are persistent delays in various approvals for under construction projects.
Dividend can be cut if company has to pay for new projects.
New projects take long time to break even and company can get stuck with partially built non-revenue generating projects.
Disc: Invested