Hi,
I have been active for a few years now, never though of doing this, but I feel writing down your thoughts is the best way to grow. I usually invest with the following criterias:
Market leaders, Zero or negligible debt, Strong brands, understandable business model, Strong ROE. I have a very long infinite holding period, and very cautious about my entry price. Most of the stocks in the below list have been acquired during the steep corrections in the past 3 yrs.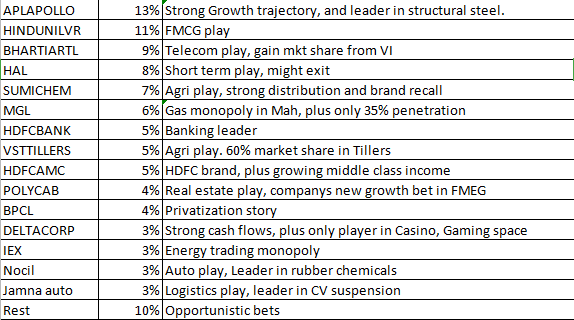 I do take opportunistics bets to the tune of 10% of my portfolio.
Would request feedback on the investment style or point out any red flags wrt to sector or stock exposure