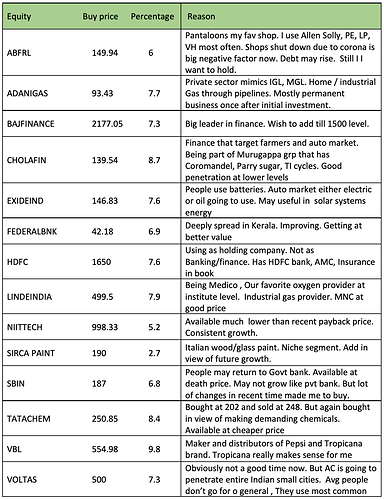 I am Shanmugam. 32 yr old doctor. Creating portfolio for long term investment. Any suggestions on portfolio is welcome. Previously had market weightage portfolio. Did modification and made equal weightage portfolio.
Wish to have growth of 15 - 25 %. Some stocks are overvalued. But added in view of future growth. Have 20 % money as cash. My income is 1/6 th of my portfolio. So I wish to add 6- 8 % percent of current portfolio every month as SIP.
Please provide your valuable suggestions & help me to make good portfolio. Thank you.