Sequent privately places shares worth 65 cr to following individual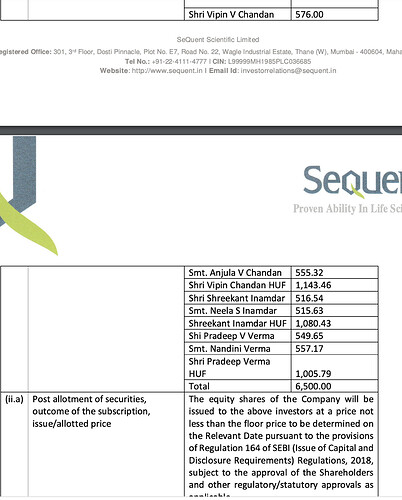 It is interesting to see what price they are allocated ?
Sequent API business is key profit driver, looks like there are having difficulties in sales. Forget price hike, they are struggling to API sale.
I wonder why they keep acquiring formulations business which do not make money.