Good analysis, however Rev and PAT projections are conservative and not in line with SIL management's commentary.
Yeah so valuation approach was taken bit conservative in order to understand, if the things don't pan out, then at current valuation does the stock looks lucrative.
While on the contrary we must also accept the current macro environment (where interest rates are going up and volatility in raw material is also there) & the industry growth which is in mid of single digit.
If things turns out as per mgmt expectation than it would surely be great reward for the stakeholders.
But you got valid point, as mgmt is expecting the 3 years sales to achieve in 2 years only. Lets hope that pans out
Thanks! Yes, they said in one of the FY22 concalls that they would clock 180-200 Cr PAT in FY23. So far they have mostly walked the talk with a few months delay (e.g. delay in PM4 and cutlery production).
Punjab based transport companies that hold major chunk of the public shareholding keep selling at every rise. And apparently have now started selling in the panic fall also. This is despite company doing well and expected to do even better in the future. They still hold 25% of the shares. This is a major overhang for the stock.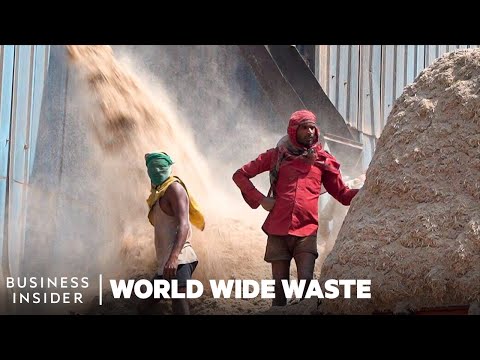 Video is about Yash Pakka using bagasse for making environment-friendly disposable cutlery (similar to Satia using parali (stubble) for making paper)
Very disappointing results when other paper companies have posted great results. Any idea when is the con call?
Could you please elaborate more ? What went wrong and what went right with Satia this FY and also in comparison with peers ?
IMO, results are disappointing
PM4 started in early Feb, and given higher realizations and the demand scenario the PAT should have been more than 29 Cr. I understand the inflation in the input cost but i was expecting PAT in the ballpark of 40 Cr.

Hope they do a concall where they can speak to this
Disc.: invested
Personally find the margins to be disappointing, considering the fact that the new revenue has came from cups segment, and the change in inventory was negative.
There has been sharp rise in other expense and cost of raw material.
Need to understand the reason behind the same,.
Disc: Still Invested.
ya i have attended.
Maintains uptrend in topline and bottom line due to stable raw material prices.
Expecting big order from NCERT in next 12-15 days
Increase in depreciation due to addition of new machines.
-Total debt 376cr @ 6.5-7%
-Cost increased 50% from FY21 to FY22 but prices increase only 31%. and will try to fill this gap in upcoming quarters.
-working on 70% capacity will try to reach at 100% next year FY23.
Cutlery side moving slow and will start aggressively after 1 July because company is waiting for final decision of government.
Focusing on increase Wood based pulp.
Dis;- There maybe some mismatch in my interpretation because volume of the call was very low.
Is there any link to the concall. It has not uploaded yet on Youtube