Sagar Cement (SC) is likely to be one of the key beneficiaries of the huge development in Andhra and Telengana in the next few years.
Demand Scenario
Amaravati, is planned over 217 sqkm and would require an investment of 4 lakh crores (ref: Big plans for new capital - The Hindu). Telangana already has over 24,000 cr of infrastructure projects under construction. The govt has cleared lift irrigation projects worth 35,000 cr.
New high-speed rail line announced between Amaravati and Bengaluru
New stable governments in TN & Kerala
Huge investments planned in infrastructure projects like the proposed East Coast Economic Corridor, Dedicated Freight Corridor, Diamond Quadrilateral High Speed Rail and National Waterways.
Decision to use cement instead of bitumen for a large number of big road projects
Investment Plan of the Govt related to infrastructure:


Supply Scenario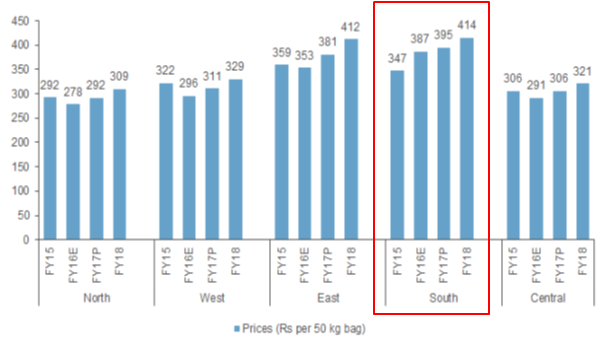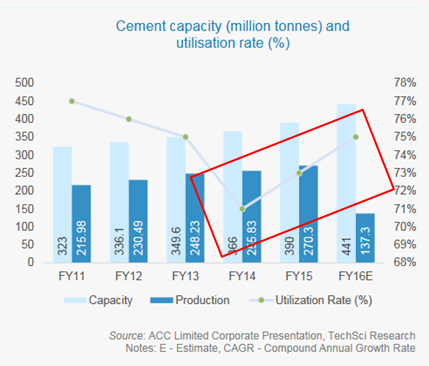 Capacity at strategic locations:
3 MTPA of cement and 2.1 MTPA of clinker at Nalgonda, Andhra PradeshAcquired BMM Cements in Sep 2014 with 1 MT cement and 25MW captive power plant at Anantpur, AP at an EV/ton valuation of $87/ton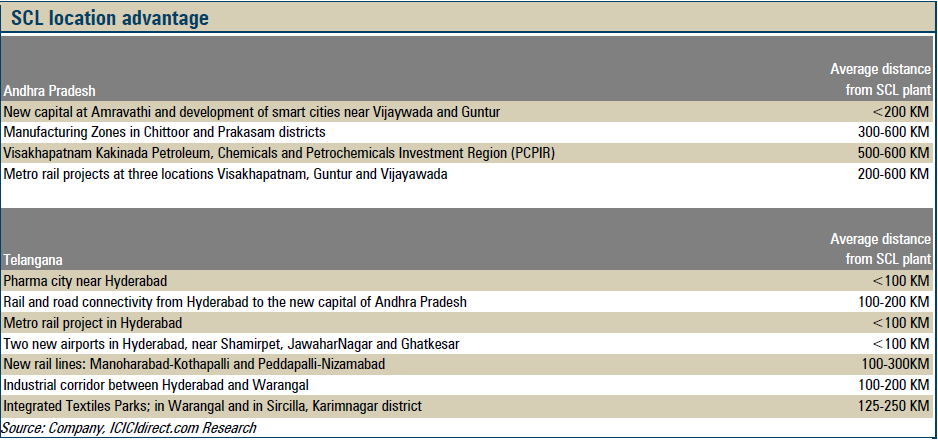 Sales is well spread geographically, tough majority comes from AP & Telangana.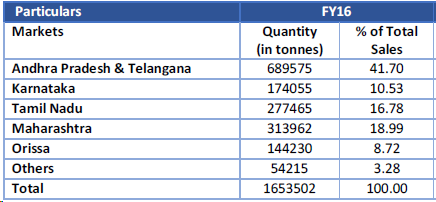 BMM Cements had 3000 acres of land. In Dec 2015, BMM AP govt approved a 20 year mining lease for 1200 acres containing limestone reserves of 155 million tons. This provides raw material guarantee.
The company has setup rail siding to reduce transport cost. 20% of transport to move to rail thereby increasing operating margins.
The current capacity utilization is at 56% leaving ample scope for increasing utilization. BMM Cements also had a captive power plant of 25MW capacity. Access to captive power will also reduce operating cost. With the completion of the acquisition, SC will consolidate results from Q1FY17.
Financials:
The stock is available at a market cap of around 1200 cr at a PE of 23. The current replacement cost of cement is about 800 cr/mtpa
Risks
Aggregate demand does not pick up due to delay in infrastructure spending or lack of turnaround in housing sector
Adverse Govt policy related to price ,specially for low cost housing projects
Spike in input costs
DISCLOSURE: I hold the stock and other cement stocks.