Checklist is an Important Tool in Investing. We all know so many things, but miss these , because we dont follow a regimen.
Nowadays I work with a Checklist around Risk Framework. This can be filled for every stock and even after buying the stock so that you cover important points and are able to react timely on new updates.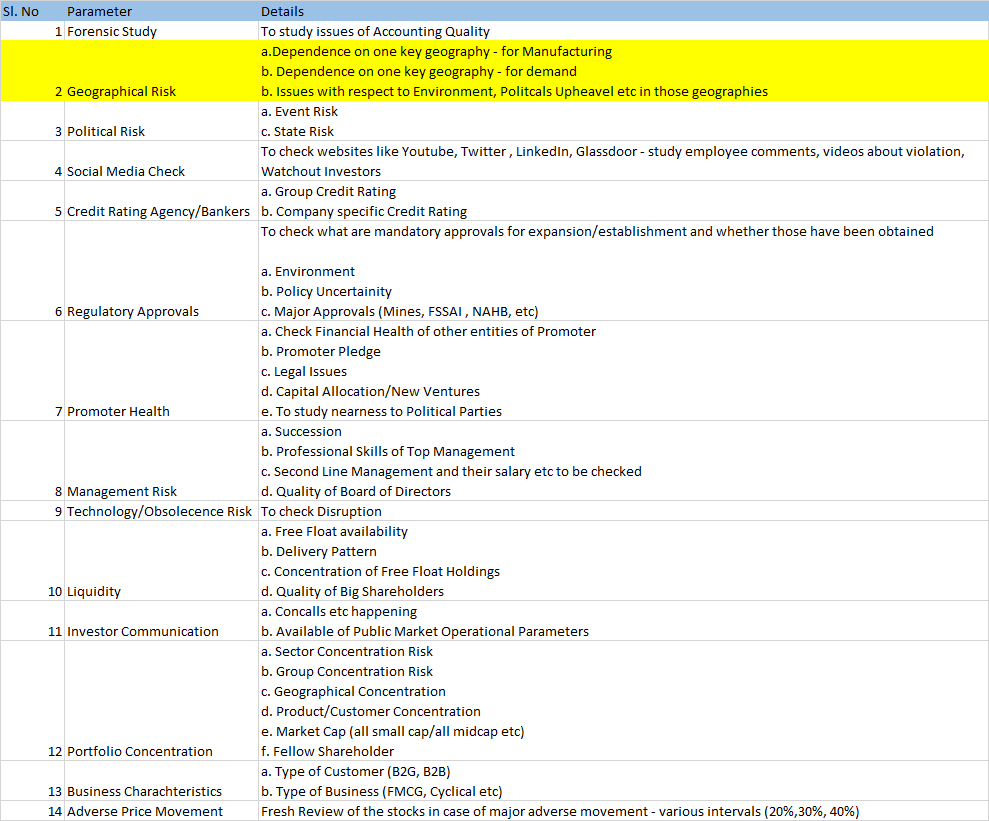 Start putting up Medium High and Low Risk against each of these items for your stocks.