Pudumjee Paper Products Ltd. is a newly incorporated company post demerger of Paper Manufacturing & related businesses from the erstwhile Pudumjee Industries Ltd. & Pudumjee Pulp & Paper mills Ltd.
Company Profile
The Company, mainly belongs to Paper Industry and operates in Specialty Paper segment for Wrapping and Food. Grade Packaging Paper, household and Sanitary Paper etc. The Company's manufacturing facilities located at Thergaon, Pune.
The Hygiene Products Division of the Company markets its Away-from-Home converted tissue products such as Bathroom roll, Kitchen towel, Napkins, dispensers etc. under well received brand name 'Greenlime' and mainly focuses on institutional buyers, comprising Luxury Hotels, Airports, Corporate Offices etc.
Here is the Market Size & Growth Data from IPMA for Indian Paper Industry as a whole:

Note:
Although a very insignificant part of the overall Industry the segment this company operates in is the fastest growing;
Pudumjee sold 60,483 MT of paper last fiscal a large part of this would be in the Tissue segment. It appears to be a segment leader domestically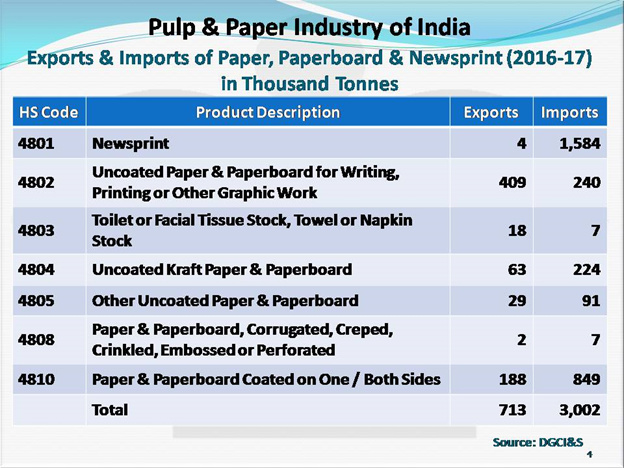 Note: This segment is also a net exporter.
What I like:
Strong Balance Sheet & FCF Generation
Likely to sustain & grow revenue moderately
Market Leadership
Sticky non-cyclical business with flagship corporate clients – Capgemini, Mumbai Airports, Mariott Hotels etc.
Fair value at 11x PE despite recent run up
What I don't like:
Low PAT Margin
Low Pricing Power
Raw Material price increases can hurt profitability
Opportunities for the Company
PUDUMJEE is well-known pioneers in the specialty paper products segment and manufactures a wide range of Specialty Papers ranging from Glassine and grease resistance papers, laminating base paper for flexible packaging, packing tissues for precision engineering components and tools etc., Décor paper for furniture and laminates, label release papers, fine papers for printing bible, parchmentine for textile cones, etc. and M.G. Papers for industrial and other applications, Crepe tissues for bathroom, facial and towel applications, etc. More recently products like papers for baking cakes, etc., paper for pharma packaging, saturating paper for application for mosquito repellent, paper for packing surgical instruments etc., have been added to the range.
Whilst the Company has its marketing channels spread throughout the country, its products are also exported to Europe and other countries with potential for gradual increase in it. The growing awareness and consciousness about cleanliness and better hygiene conditions amongst Indian population offers better opportunities for Company's products including converted tissue products.
The Company's manufacturing facilities are currently located at Pune and foreseeing future growth prospects, the Company intends to relocate the facility to Mahad in Maharashtra State in due course which not only offers a much larger area for future expansion with virtually the same locational advantage as being enjoyed but also entitles incentives which Government allows.
Concerns and threats
The Company is dependent mainly on bought out fiber for its raw material requirements and majorly imports them from overseas. The price and foreign exchange volatility substantially impacts its working. Dependence on costlier purchased energy due to lack of Co-generation facilities is another challenge, which though is addressed partially by purchase of bilateral power from Power Plants including Wind Turbines, through open access arrangement and installation of 132/100 KV Sub-station, frequently changing Government's policy on levies with a view to discourage such a sourcing does, at times upsets working. The paper industry also faces shortage of talented and experienced workforce due to shortage of good institutes offering technical courses for the pulp and paper industry and general aversion to seeking career in the Industry and working in the shop floor.
Disc: Invested
Sources:
Annual Report FY 17
http://www.bseindia.com/bseplus/AnnualReport/539785/5397850317.pdf
Pudumjee Hygiene Portal
http://www.pudumjeehygiene.com/
http://www.pudumjeehygiene.co.in/