Blockquote
Hola everyone!
I am still a newbie in this investing world and its been only a year since I started learning ABC of stock market. With my limited experience however and few months of screening and company hunting I found about 25 companies which can grow 15% CAGR over next 5 years.
Objective of the portfolio-
consistent growth
lower risk and higher returns
Criteria-
constantly increasing revenue, EDITBA, and EPS over last 5 years
stable company with low debt
industry analysis
future growth plans based on annual reports and investor presentations
Portfolio-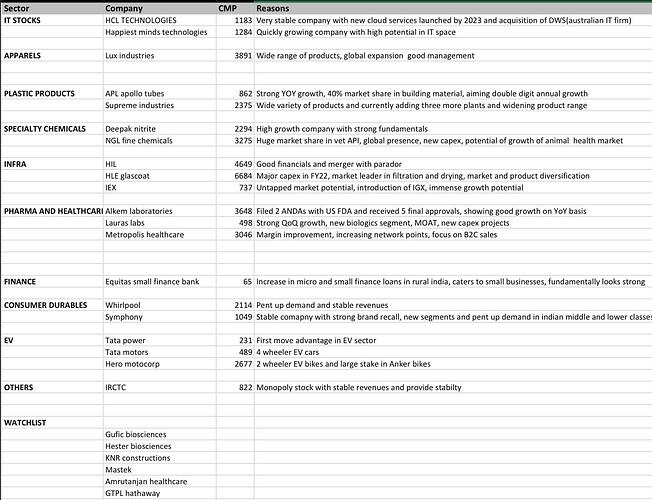 Please give your feedback and any suggestions on how to improve my portfolio ( I am a high risk taker investor).
PS- my allocation in EV sector would be minimum as I feel EV boom is still 5-10 years in future.
I'll be aggregating these stocks on every dip while following every quaterly result.
PPS- It is ather bikes in hero motocorp.