Hello guys!
About myself:
My name is Akarshan Aswath and I am 21 years old, M.B.B.S student, going to become a doctor in a year.
As you guys can guess already, my exposure to financing and everything related to it has been pretty low my whole life due to the type of degree and profession I am pursuing, but lately I have found myself strongly gravitating towards the world of financing and compounding.
I took nearly 6 months to just educate myself about the whole concept of stock market, compounding, portfolio building, technical analysis etc.
About my portfolio
My investment journey has started well i think, and over several months i tried experimenting with quite a few months and found that PHARMA was the sector i understood the most. And the IT, Chemicals have fascinated me.
So my portfolio is built around 3 main sectors
Health care
Information technology
Industrials
The main fundamental stocks that i buy on every dips and eat up the majority of my portfolio are ,
Deepak nitrite
Navin fluorine
Lauruslabs
Happiest minds
I have been adding these on every dips.
Note
Appreciate any suggestions or constructive criticism.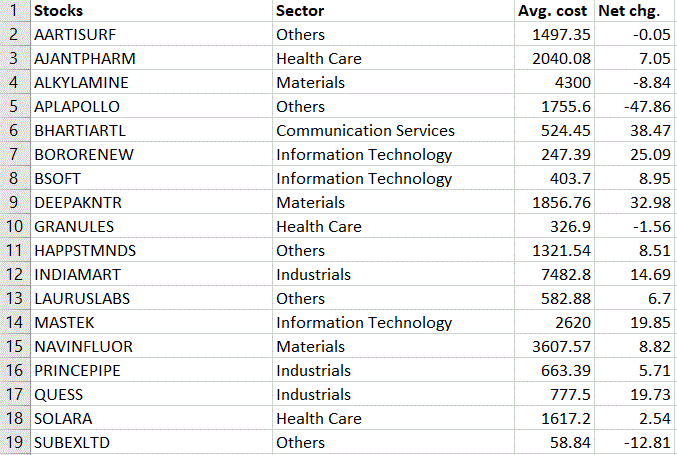 (APLAPOLLO has announced 1:1 , so ignore the -47% )