Phantom Digital Effects Limited
Incorporation dated February 2, 2016, a Certified Trusted Partner Network (TPN) company, full-fledged creative VFX studio, based in India with offices operating in US and Canada only for procuring orders. They provide high-end visual effects solutions for commercials, feature films, and Web series and all sorts of creative VFX works.
The company's specializations include
Completing a Shot with final compositing
Creating 3D elements, photo real creatures, and environments
Rig/Wire removal, paint clean-up, rotoscopy
3D matchmove
3D animation (storyboard, animation)
Pre-visualization Game cinematics
Some of their Recognized work

VFX REEL IND 2020 on Vimeo (Check this video you would find most of the above shorts and enjoy the video)
Business Model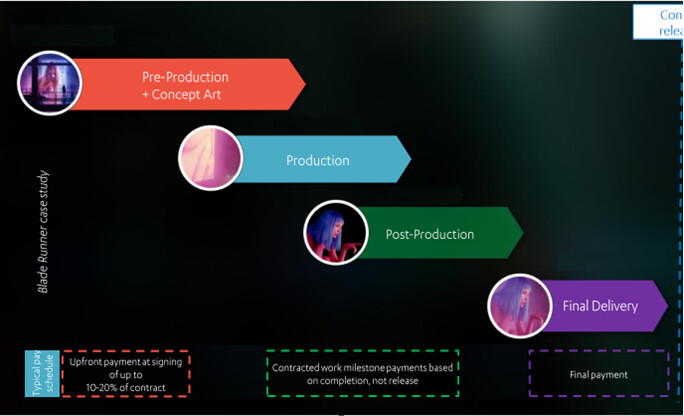 Pre-production: Pre-production is the initial phase where the planning and preparation for a VFX project take place. It involves conceptualizing, designing, and organizing the necessary resources and elements for the visual effects

Production: The production stage involves capturing the live-action footage or gathering the necessary elements to be used in the visual effects shots. This phase typically takes place on set or during the principal photography of the project

Post-production: Post-production is the final stage where the captured footage is combined with the visual effects to create the finished product. This stage involves Color Grading, Sound Design and Music, rotoscoping (masking out elements), 3D animation, CGI (Computer-Generated Imagery), particle effects, and compositing
Business segment
The company charges close to 9k to 12k for per man day to domestic clients and close to 14k to 20k to international clients . They plan to increase the international segment to 50% of revenue which would increase the margins and will have better realization.

The company has close to 360 artist taking 50% as the geographic split, 10k and 17k as per man day realization (domestic & international) and average of 220 man day the revenue generating potential with current employee base is 100cr
Revenue Recognition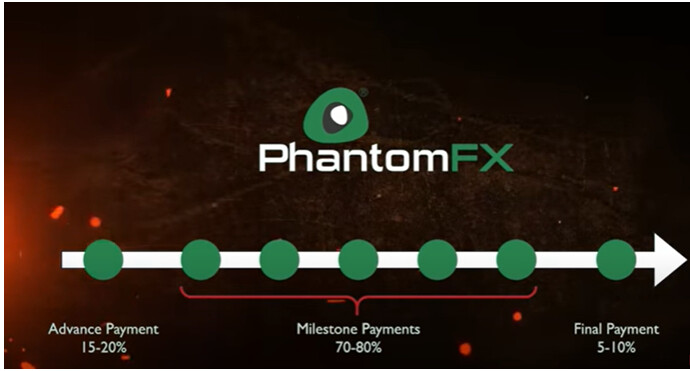 The company received 15% to 20% advance payment before they start the project .

Based on work completion they keep invoicing the client now this is where the receivables build because the allow 30 t0 40 days to client to clear the payment.

Once the entire project is completed before the delivery the client has to settle all the milestone payment and the final payment if the payment is not made the project will not be delivered.

The company has close to 15.7cr of receivable as on 31st march 2023 but out of this they have collected close to 13cr and the balance is only 3cr which they expect to collect in coming time
So in a project between the advance payment and final payment they recognize a lot of revenue which they actually don't receive but one the project is done the entire payment is settled.
Promoter and directors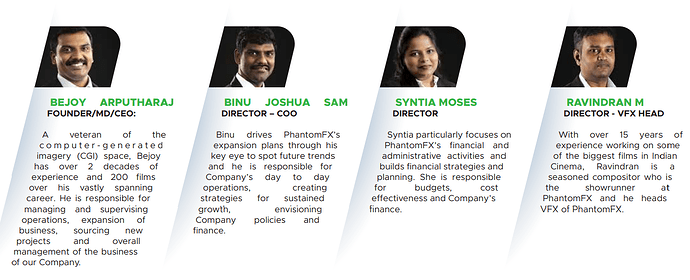 Mr. Bejoy Arputharaj Sam Manohar, aged 39 years, is the Promoter and Chairman & Managing Director of the Company. He holds degree in Bachelor of Science in Computer Science from Kalinga University. He has been designated as Chairman and Managing Director of August 8, 2022 for a term of 3 years. He has an experience of around 22 years in the Industry. He is the key driver of the growth of the Company at present level. He is responsible for the managing and supervising operations, expansion of business, sourcing new projects and overall management of the business of our Company. His abilities have been instrumental in leading the business of the Company.
https://www.linkedin.com/in/bejoyraj/details/experience/ (entire experience of promoter is here)
Growth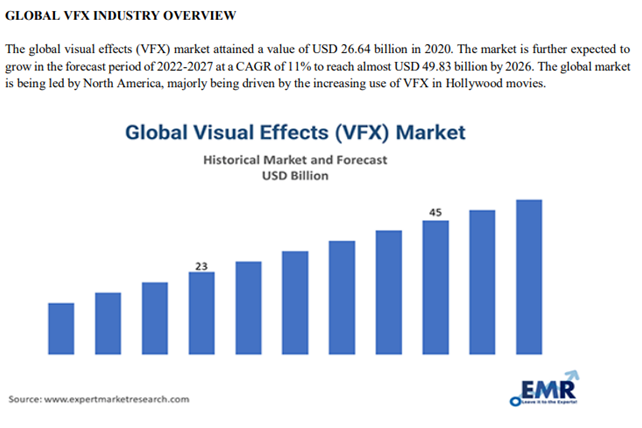 The biggest player is DNEG which is a British motion picture visual effects and computer animation and stereo conversion company that was founded in 1998 in London. They have over 6000 employee across the globe with more than 4000 in india.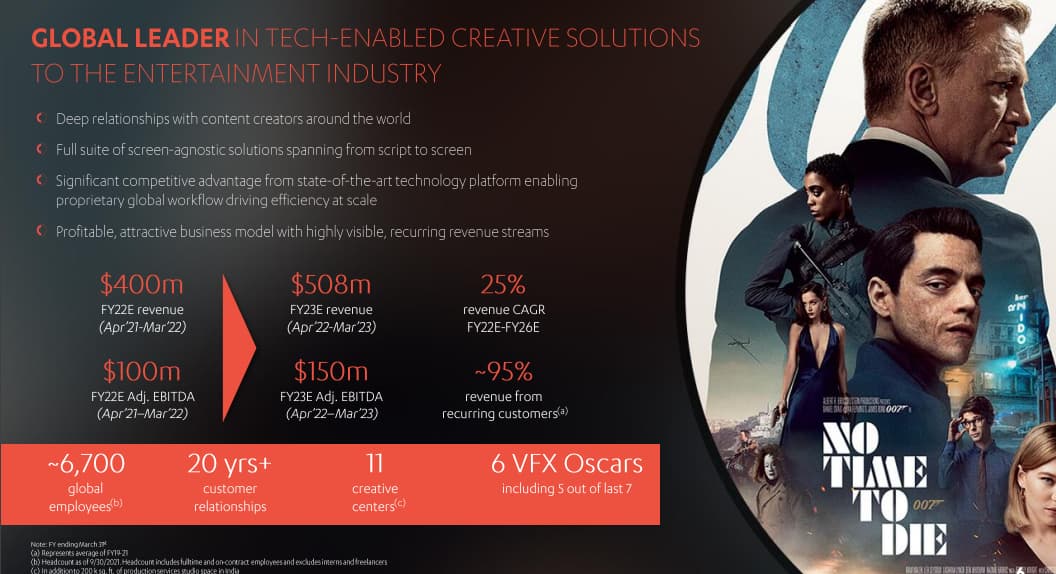 They are expecting to grow revenue at 25% CAGR from FY22 to FY26
https://investors.dneg.com/wp-content/uploads/2022/01/Project-Infinity-Investor-Presentation-1.25.22.pdf (Their latest investor presentation)
India VFX industry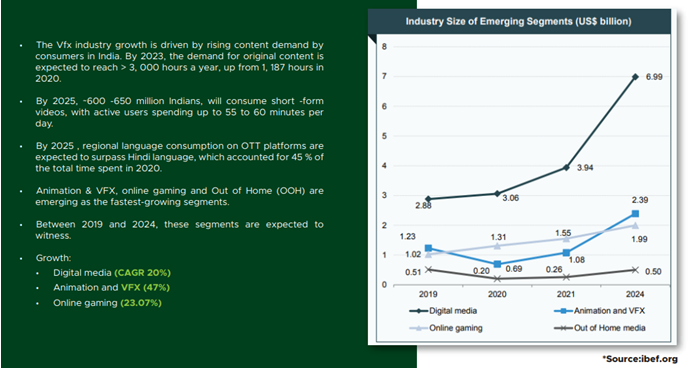 Between 2019 and 2024, Animation and VFX segment is expected to grow at 47%
Media and Entertainment Industry in India, Indian Media Industry (For better understanding of growth and source)
India contributes to about 5% of the total industry and 95% is still done by the international players which shows the size of opportunity ( Source concall)
Management Guidance and recent development
Revenue is expected to grow by ~75-80% in FY24 led by inflow of demand for our services and effective execution of order book.

EBITDA margins is expected to stay within a corridor of 33-35%

The current order book comprises of 15 under execution orders with total contract value of ~Rs.700 Mn. expected to be completed in a period of nine months. Further order inflow worth 240 Mn. are expected from a large OTT platform.

Boasts of impressive delivery capabilities backed by ~600 employees in creative space and Endeavoring to add another ~400 employees by FY24 and they plan to take it to 2000 in a few years
The company is trading at 25 times price to earnings and if executed as per the management guidance the company is trading between 15 to 17 times FY24 price to earnings.

Competition
This is an extremely competitive industry and the biggest resource here is the employee of the company. The company keeps training 50 to 60 employee on a 3 to 6 monthly basis which helps them to increase their size and cater the demand.
They differentiate themselves from being a creative studio rather than a skill based studio
2022 Alpha Ideas SME Stars - Phantom Digital Effects Ltd - YouTube (Check this out form 20th minute for difference and then see the entire video)
Top VFX Companies In South-India - vfxexpress (Some of the top competitors)
As discussed DNEG is the biggest competitor with 4000+ employee in india and PDEL aims to reach 2000 employee in a few years.
Risk
Success is dependent on their employee. Their ability to attract and maintain people qualified technical personnel, will affect the results of operations and financial condition

They have reported negative cash flows from its operating activity, though we know how receivables are created and collected there is still some risk of they becoming bad

Company operates in the constantly evolving VFX market, which is subject to rapidly changing clients behavior and tastes. It requires it to quickly react to changing technologies, market dynamics and clients behaviour and preference

They have substantial working capital requirements and may require additional financing to meet working capital requirements in the future

Highly competitive and the relationship of the company with film producers determine the possibility of future contracts.

70% of revenue from top 10 clients

AI in VFX (did not understand this properly will put more time here)
100% Growth in Niche Micro Cap Stock?? - YouTube (must watch video by value educator)
Special thanks to Sahil Sir for bringing this company to my notice and giving few important points
Disc invested