Hi,
So far i've been manually trying to figure out peers for a company for drawing comparisons however i see that generally the information isnt correct.
Eg:
I'm currently looking at sundram fastners and the peer comparison is like this.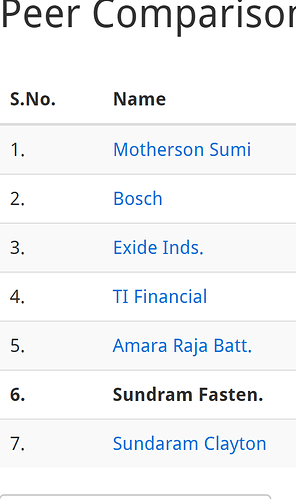 I'm not sure where exide or amaraja fits in when it comes to manufacturing fasteners.
Its nearly the same story even with moneycontrol .
So my question is , are you guys aware of any place where i can look at actual competitive companies or its a manual effort only.
thanks in advance.