Products:
Fire extinguishers
gaseous fire suspension system
kitchen fire suspention system
fire sprinkler system
vehicle protection system
fire pumps
foam equipments
foam compounds
Salient Features:
22 year old company
Chairman MR. NITIN M. SHAH is 38 years experienced.
ISO 9001:2000 certified since 2007
Got listed in forbes india best companies under a billion 3 times.
Has recenetly enter JV with Worthinton Industries
Has operations in India and middle east
Financials: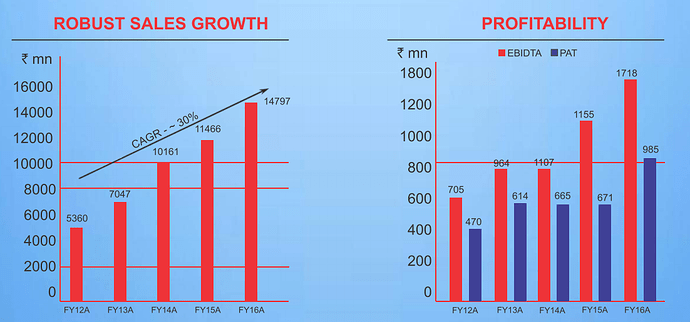 But inspite of all that this is what has happened.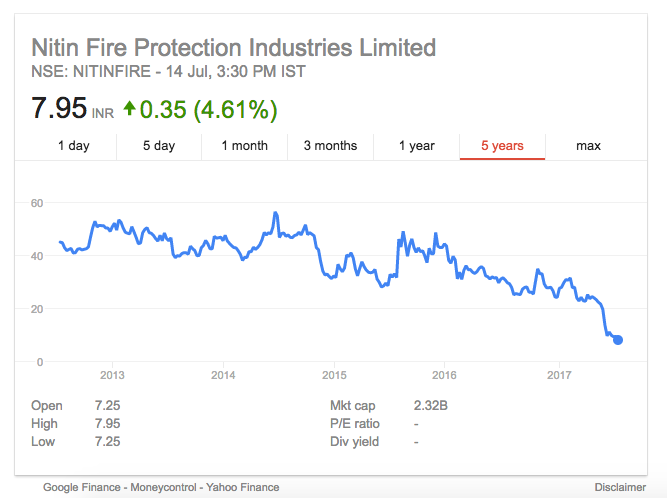 Why has it been falling for last few years and what exactly happended to sales in last quarter?
Risks:
Declining ROCE, ROCE has declined from 48% to 13% in a decade.
Triggers:
There may not be enough reason for PE of 2x and multi year low valuation unless the company is found to be fraud and may go bankrupt soon.
Disclosure: Not invested.