Below is the Put-Call Ratio for Nifty for the next few weeks along with my observations as per experience.
The PC Ratio does not look so attractive for Nifty to go ahead positively till Mid January.
Nifty Futures can consolidate heavily in the range 16400-17150.
Higher chances are Nifty will not make the new bottom.
Higher consolidation will panic retailers to give their holdings. Those who are experiencing profits will book it and those whose portfolios are in red with quit.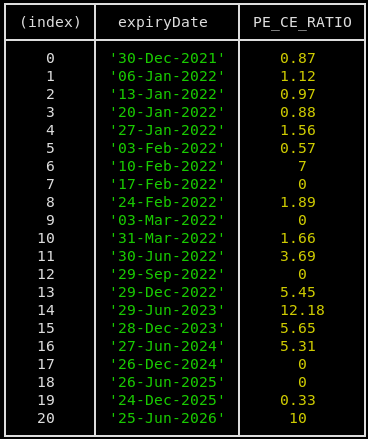 Below is the Renko chart for NIFTY 50 with 15 min time frame and 17 points block size.
The resistance zone is visible very clearly and will take bottom consolidations to break it confidently and move ahead.
The support trend zone will help consolidation.
By Mid-Jan it looks like a big consolidation at low levels will make favourable for FIIs to make new entries.

Below is the price action that suggest short covering to possibly continue with no deep down movements.