I was going through my regular weekly screener and came across this company. The splendid growth, relatively low debt and low valuations intrigued me.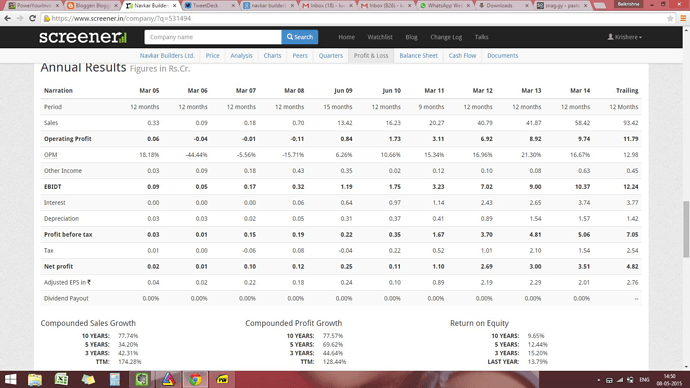 I couldnt find the 2014 annual report. If anybody has them please post. Some pointers I noted from 2012 & 2013 ARs.
2013 AR shows Advance received from customers.
There were no 6 month receivables in 2012 AR but have suddenly popped-up in 2013.
Bad Debts & Loans & Advances are being written off, the amount though is not too big at 23Lakh.
Too much short term loan & advances given to debtors or whom?? for what?
In 2013. Sales has increased but material consumed has decreased. Also earlier mix of cement and others was 50-50 but now cement consumption is lower.