Dear All ,
I am planning to create a well diversify portfolio for next 10 -15 years to become financially free.I have selected 30 stocks as per my knowledge but want to reduce upto 15 only . Could you guys please help me review it and tell me which stock should i avoid out of below mentioned list ?
if possible please share your thoughts on my selected stocks .
Help to select only 15 stock out to 30 .
I am going to invest 40k per month in selected stock for next 10 to 15 years also i have term & health insurance along with 2 years emergency fund . I Can also take risk ( age 28 ) .
Mutual fund holdings:-
Parag parikh flexi cap fund
SBI Small Cap
Axis Mid Cap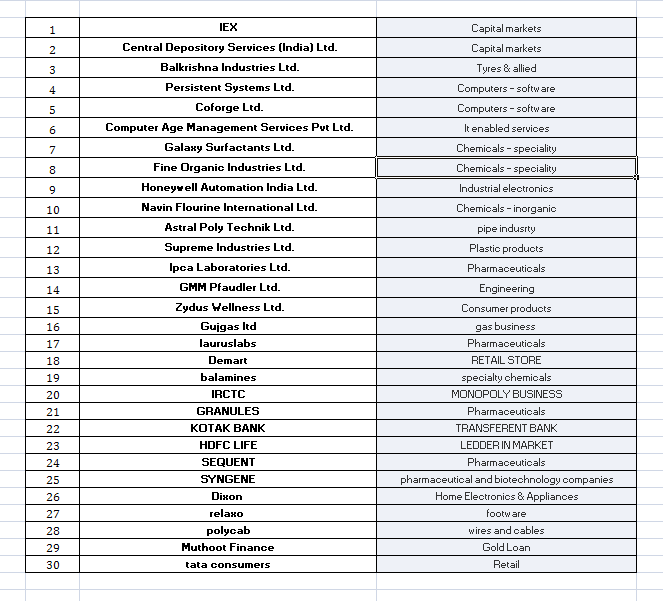 ![Portfolio|55
Portfolio.xlsx
(18.4 KB)
( Note - First i want to make list of 15 stock then will decide ratio % )
Thank You
Dhiraj Bharat
Help me please - @hitesh2710 @HIMSHAH @harsh.beria93 @Aniesh7 @Hardik_Bhatia @sahil_vi @yourraj @sujay85