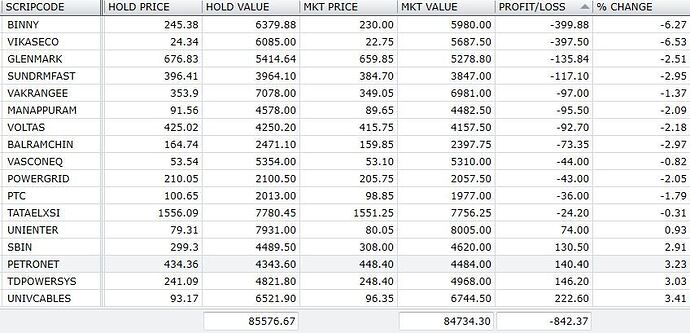 Hello Forum Members,
I am attaching a screenshot of my portfolio.
I did extensive research on all the stocks before buying them and every one of the companies I bought had a moat going for them or were very good in their Balance Sheet.
Still, I am at a loss.
I am clueless as to why this is happening.
I do not want any Buy/Sell/Hold recommendations. I am just looking for reasons why such good stocks are giving such bad returns.
Ex: Binny is a very undervalued realestate stock. They offer land at very cheap rates. Still it is done.
Vikas Ecotech has a very big moat going for them. However, the stock price is declining everyday.