COMPANY NAME :-- Manpasand Beverages Ltd INDUSTRY :-- Non-alcoholic beverages MARKET CAPITALISATION :-- Rs. 2679/- crores. SHAREHOLDERS' FUND :-- Rs. 602/- crores (as on 31/03/16) DEBTS :-- NIL (as on 31/03/2016)
PRICE TO EARNINGS :-- 50 times
PROMOTERS' HOLDING :-- 50.43%
FINANCIALS :-- Manpasand Beverages Ltd financial results and price chart - Screener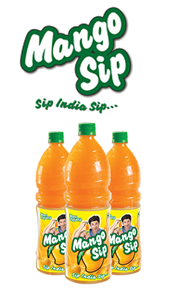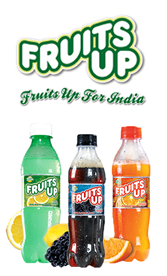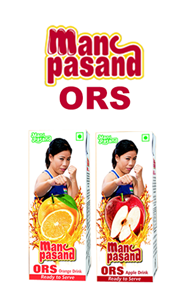 Manpasand Beverages Limited is an India-based company, which is engaged in the business of manufacturing of fruit juices in the beverages segment. The Company's flagship brand is Mango Sip. It offers mango based fruit drink under the Mango Sip brand. Its other brands include Fruits Up and Manpasand ORS. Under the Fruits Up brand, the Company offers differentiated carbonated fruit drinks with real fruit content and fruit drink with relatively higher fruit content of pulp. Carbonated fruits drinks is available in grape, orange and lemon flavors while fruit drinks is available in mango, apple, guava, litchi, orange and mixed fruits flavors. Manpasand ORS consists of rehydration salts and fruits contents, and is available in two flavors, apple and orange. The Company offers its products in pet bottles and tetra packs. The Company's plants are located at Vadodara, Gujarat; Varanasi, Uttar Pradesh, and Dehradun, Uttrakhand.
Manpasand Beverages Launches Packaged Tender Coconut Water Under Coco Sip Brand Name
After the success of Fruits Up,Manpasand Beverages Limited, India's leading fruit juice player, has now entered the coconut drink segment under the 'Coco Sip' brand name. This new product consists of 100 percent natural packaged tender coconut water. Positioned as a healthy and premium beverage the product will be available in 200 ml PET bottle.
India has a vast coastline of 7517 Km and is the third largest coconut producer in the world. While branded & packaged coconut water consumption in India is still at a nascent stage, it has a big market in developed countries. For example, in the USA, coconut water drunk by consumers has shot up from less than 5 lakh litres in 2004 to around 200 million litres in 2014 according to one study. In case of Brazil, packaged coconut water accounted for around 20% of its total juice market in 2003 and by 2010 it had grown to around 65% share of total juice market. It is estimated that nearly 700 million litres of branded coconut water have been consumed worldwide in 2015 - this of course does not include the millions of litres of unbranded coconut water consumed in India and globally.
Speaking about their new brand launch, Mr. Dhirendra Singh, Chairman & MD of Manpasand Beverages Ltd., said, "The coconut drink market in India is huge and most of it is catered to by the unorganized and non-branded segment. Not only is it a delicious and natural alternative to the aerated drinks available in the market, it also has multiple nutritional values. There is a huge market for branded packaged coconut drink like Coco Sip in the urban markets. After our flagship Mango Sip brand and the recent introduction of Fruits Up, this coconut drink Coco Sip is our next big and niche product launch."
"Coco Sip will be made available through 1,000 modern retail stores and strategic tie-ups with select retailers. We also plan to deliver Coco Sip at consumers' doorsteps through the e-commerce route. With consumers being more health conscious, there is a growing demand for healthier alternatives in the recent times," added Mr. Singh.
With a "Make in India" vision, the company is the only Indian pure play Beverage Company. Its flagship brand 'Mango Sip' is based on Mango, India's favorite fruit, and is highly popular in many parts of the country. After mango, the company plans to market many more coconut based products in the country starting from pure coconut water, and will bring out more fruit based healthy beverages in the coming days.
Baskin-Robbins to now offer Manpasand's beverages
Baskin-Robbins, the world's largest ice cream chain, will soon offer beverages in addition to ice creams across 250 of its parlours and outlets in India following a tieup with fruit juice maker Manpasand Beverages.
The duo has entered into a tie up whereby Manpasand's mango-based 'Mango Sip' and 'Fruits Up' will be retailed at Baskin-Robbins outlets. "This is Baskin Robbin's first association with a fruit beverage company," said Sanjay Coutinho, CEO of Graviss Food Solutions, Indian franchisee of the US ice cream brand.
With this alliance, Manpasand's flagship brand 'Mango Sip,' which is extensively spread out in rural and semi-rural regions, will now be available in urban areas through Baskin-Robbins outlets. After the phase one tie up for 250 outlets, the brand will spread out across all remaining stores of Baskin-Robbins, Manpasand chairman & managing director Dhirendra Singh said.
Manpasand Beverages PAT up 47.6% in Q4 FY 2015-16 at Rs. 25.54 crore Financial Highlights
India's leading fruit drink player, Manpasand Beverages Ltd has reported a 47.6% rise in net profit at Rs. 25.54 crore for the fourth quarter ended March 31, 2016 as against net profit of Rs. 17.30 crore in the corresponding quarter of previous fiscal. Net sales for Q4 of FY 15-16 at Rs. 230.39 crore were higher by 90.9% over previous fiscal's same quarter net sales of Rs. 120.65 crore. Earnings Per Share (EPS) for Q4FY16 was at Rs. 5.14.
For the 12 months ended March 2016, company reported a net profit of Rs. 50.56 crore against a net profit of Rs. 29.95 crore in the corresponding period last year, a growth of 68.8%. Net sales in FY 2015-16 at Rs. 556.70 crore were higher by 54.7% compared to Rs. 359.75 crore in the previous fiscal. EPS for FY 2015-16 was at Rs. 10.78.
Mr. Dhirendra Singh, Chairman & MD of Manpasand Beverages said, "Company's flagship brand Mango Sip's sales continue to grow at a fast pace and our new urban market focused Fruits Up brand is getting a very good response from consumers. Expansion plans including setting up of a new manufacturing facility in Haryana is under process. Modernisation of Vadodara and Varanasi facilities are completed."
During the quarter, company entered into a tie up with German wholesale retail and trading major, METRO Cash & Carry and Ice cream chain Baskin-Robbins for distribution of Manpasand's flagship mango-based brand 'Mango Sip' and recently launched 'Fruits Up' brand. Company is exploring more such tie-ups in coming days it is going to forge more such alliances to increase its urban market penetration.
In the coming years, the company aims to grow into a global beverage company with strong roots in India
Leading fruit juice player Manpasand Beverages Ltd is all set to make a mark in the 'Make in India' in Mumbai. It is showcasing 'Fruits Up' - a range of carbonated fruit drinks and premium fruit juices during the exhibition.
According to the company, the launch of the product is the realisation of prime minister Narendra Modi's vision of adding fruit juices in carbonated drinks. Going forward, the company will launch more, healthy beverages in the market and tap in global markets with its innovative product range.
The prime minister had asked multinational cola companies to try and blend aerated drinks with at least 5% fruit juice to help distressed farmers find a new market for their produce. By doing so, he said, farmers will not be forced to dump their produce because of 'un-remunerative' prices and the country can save Rs 30,000-40,000 crore by reducing the wastage of food products through processing.
Speaking on the development, Dhirendra Singh, CMD, Manpasand Beverages, said, "With a modest budget at hand, we have dedicated ourselves to intense R&D to bring out healthier fruit drinks. It gives us immense pleasure that our company has been successful in introducing 'Fruits Up.'It is a healthier option available in the carbonated beverage segment that uses fruit juice as a base compared to synthetic base used by cola giants."
"The launch of "Fruits Up" is a humble yet proud realisation of prime minister Narendra Modi's appeal made to beverage makers to augment fruit sales for Indian farmers by adding fresh fruit juices in carbonated drinks. In the coming years, the company aims to grow into a global beverage company with strong roots in India and launch more such natural and healthy beverages," said Singh.
Under the brand, the company offers premium fruit juices as well as carbonated fruit drinks in different flavours. Premium fruit juices are available in mango, apple, guava, litchi, orange and mixed fruit flavours and contain 16-17% fruit pulp, while the carbonated fruit drinks are available in grape, orange and lemon flavours and offer 5-10% real fruit juice. In the coming days, the brand will be available across India through modern retail stores and major food chains.
As per the Euromonitor report, soft drinks industry in India grew at a CAGR of 23.8% by off-trade value in the period 2009-2014. The overall soft drinks market in India saw aggregate sales of over 20,000 million litre, worth Rs 65,330 crore in the year 2014. The report also suggests that total sale of carbonates in India in 2014 aggregated to 4,217.1 million litre worth Rs 22,640.2 crore, recording a growth of 9.4% and 12.6% by volume and value respectively in the year.
"The best part about the company is that the promoter is passionate about the business and is a big admirer of BM Vyas, the man credited with transforming the Gujarat Co-operative Milk Marketing Federation into a Rs.10,000-crore brand, Amul. The company has managed to get Vyas on board as a whole-time director," http://www.outlookbusiness.com/specials/indias-best-fund-managers/compliant-risk-rider-2619
Dhirendra Singh in FORBES INDIA
KEY RISKS:–
MAP heavily depends on its mango based fruit drink "Mango Sip" product which contributed 87% of its net sales
A slowdown in economic growth in India could adversely impact MAP's business.
The recent Nestle Maggie events highlight challenges in food packaging and labelling, and govt approvals. Compliance on these matters has to be ensured.
• There is intense competition in this category with the presence of MNCs and large Indian business houses in the drinks segments. MAP as a small player has to build its niche and not directly compete.
Disclosure:— invested.