Dear ValuePickrs,
I am a new bee in the market and I have been a silent learner in this forum for over a year. Thanks much for the in depth threads and quality of the discussions.
I have been mostly a mutual fund guy for past 5 years, however, started dirtying my hands directly in the market after picking up a thing or two from last one year. Most of the stocks in my portfolio are from the Valuepickr discussions. Below is my long term portfolio.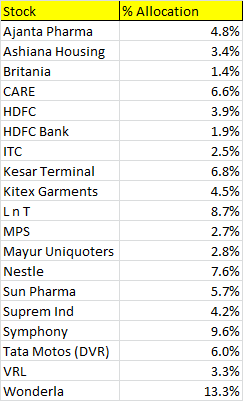 I am looking to reduce the number of stocks in my portfolio. Reviews, comments and suggestions welcome.