I came across this company when a friend of mine living in thane recently decided to buy an Ertiga because it came with a CNG option. I told him isnt it a problem finding gas stations and even if you find one arent the lines too big? He said in thane you have many of them and in anycase i use fuelmygaadi.com so its no issue. I checked the website and found this there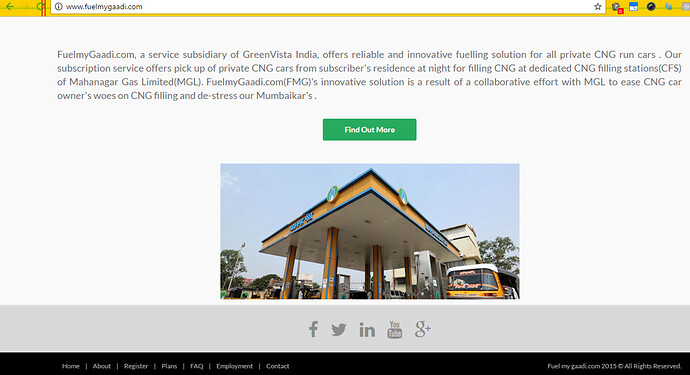 After a bit of digging about MGL i was ,to put it mildly, hooked. So i will lay out my investment thesis here …
MGL supplies gas for cooking , automobiles and other uses. The cooking and automobile gas segments are called priority sectors while all others are non-priority.
The way this works is very simple - you have to buy gas which is in liquid form (LNG) and push it through a network of pipelines. The costs for pushing it through pipelines is called "network tariff". The gas then gets decompressed into gaseous form and is supplied to homes ( PNG) , fueling stations (CNG) and other places.
India is divided into several areas called GA's ( Geographical areas ) where different companies have exclusivity in distributing gas. These rights given to them through a bidding process regulated by PNGRB (Petroleum and Natural Gas Regulatory Board) but get this, the PNGRB cannot decide the "network tariff".
MGL operates in Mumbai, Thane and it has recently won a contract for Raigarh. It has a monopoly to supply gas in these areas.
Natural Gas is cheap compared to other fuels. period. Whether you used it for cooking or automobiles. and its boy is it clean or what!. One petrol molecule contains 8 carbon atoms, diesel & kerosene contain a whopping 18. Natural gas contains only 1.
So here you have a product which is way cheaper, much better for the environment, a company with the exclusive rights to distribute it, an increasing customer base , is free to price the "network tariffs" if need be and literal immunity from competition. Utha le re baba, utha le … mereko nahi re, intrinsic value ko!
Anyways it recently inked a deal ( master sale agreement) for 21 outlets of McDonalds and 68 outlets of dominoes to supply industrial PNG
The numbers are all there in their annual report for all to see so i wont get into them but there are few key ones that grabbed my attention.
Total Assets - 2363 crores, Cash & Investments - 560 crores, Net Asset base - 1803 crores, Net Profit - 309 crores. This translates to a 17% to 18% return on assets. Receivables are less than 4% of all assets. Its banging out free cash flows. It has no debt ( barring some convertible debentures) & its not growing by sacrificing ROA ( i like companies which focus on ROA's and do things slowly & carefully)
Valuations - please figure that piece yourself! but i think its neither cheap nor expensive. Like i think i am neither thin nor fat. I am just healthy.