I found it surprising to not to find a thread on this company. It has already been a 10 burger in last two years.So with whatever little information I could gather I am starting a thread.
Krebs Biochemicals & Industries is a 155 Cr company established in 1991, KBIL is headquartered in Hyderabad, India with two manufacturing plants in Nellore and Vizag, India.
Highlights are:
Undertakes both contract manufacturing for large pharmaceutical and multinational companies as well as product development by KBIL for sale in global markets
600 employees across 3 locations
Certifications include: USFDA, ISO 9001, Indian GMP Approved, EDQM and EUGMP Approved
Ipca Laboratories took 18.92% stake in Krebs Biochemicals in Feb 2015
Primary products in market are pain killers, anti-asthmatic(Ephedrine), anti-HIV drugs and Anti-Cholesterols(Simvastatin, Lovastatin)
Products in pipeline:

Adenine - Anti Cholesterols
Atorvastatin - Anti Cholesterols
Phenylephrine - Anti asthmatic
Orlistat - Anti obesity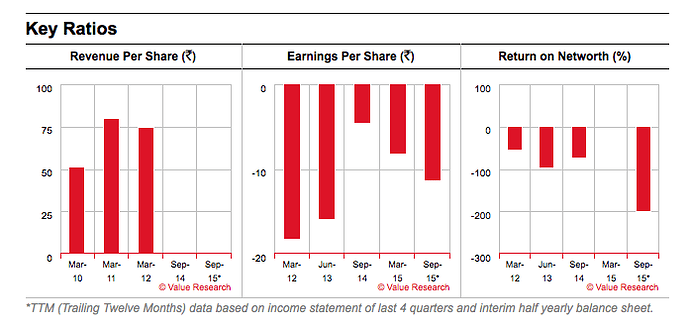 Some open questions on which looking to gather some data points.
Which are the markets KBRL sells?
What is the split of revenue among its products?
How is the prospect/demand of anti-asthmatic and anti-HIV drugs in coming years(assuming these are main sources of revenue)
Who are its competitor in these products ?
EPS and ROE are negative, so what makes investors to be so bullish on it ?
Disclosure: Not invested yet