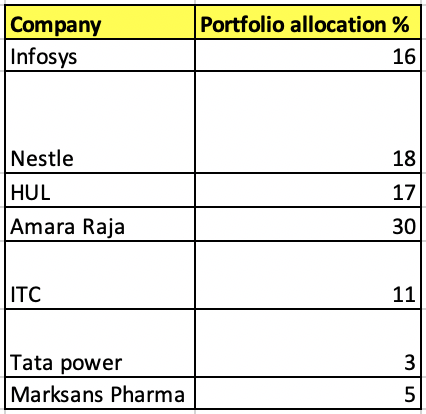 Horizon: Long-term (5-7 years).
Details:
I have been investing in direct equity for about one year now. I am happy with the performance of most of the stocks in my portfolio. I am however extremely concerned about Amara Raja batteries. I think I entered the share at the wrong time and I am now stuck with a huge allocation of my portfolio.
Any feedback would be greatly appreciated.