Company History
The company originally known as Principal Pharmaceuticals & Chemicals started manufacturing Beta Blockers (Chemical). Considering the environmental issues the plant is shutdown for 2 years then company became sick and plant was shut down there after. Only back in 2012 company came out of sick and changed path from chemical company to digital marketing and ecommerce business. Promoter Pradeep malu is a ecommerce professional since 1999. The chemical plant sold for 3.5 crores in May 2014. Currently promoters hold 60% of stake in the company. Company recently allotted shares to promoter related parties@24 rupees.
Business model:
'iStreet Bazaar' is India's 1st Internet Retail store, which is simple ecommerce business and easy to understand. A picture can depict 100 words and so the neighborhood iStreet business can be
seen in below fig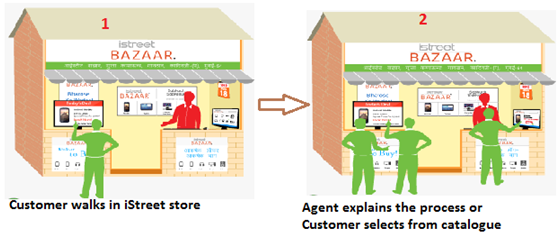 Product portfolio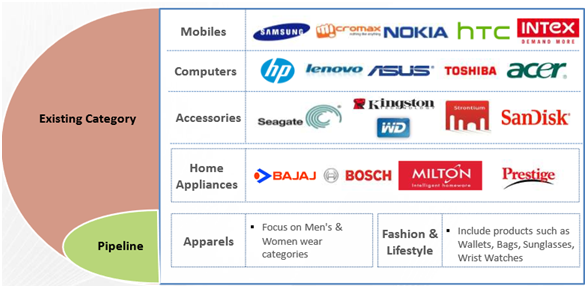 Business scalability: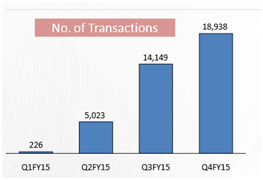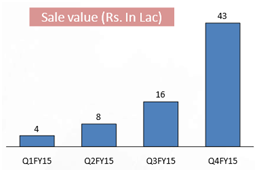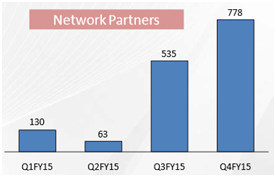 Key things to be considered
 The uniqueness of istreet business is neighborhood store and seller trusting.


 The main advantage of the business is payment first and delivery next.


 Company is focusing tier2 and tier 3 towns/villages where e-commerce still untouched mostly even by giants such as Flipkart, ebay, amazon and snapdeal (However this one can't be comparable with those biggies considering their turnover, maturity and wide product portfolio). They are purely ecommerce versus iStreet's neighborhood store.


 Initially company targeted to create 1100 network partners by 2015 March, they achieved the target 35% more by opening 1500+ stores. Company plans to create 3000+ network partners by current year to increase the topline.


 Current network partners stands at 1500+ spread across Maharashtra, Gujarat, Rajasthan, Chattisgarh and Madhyapradesh.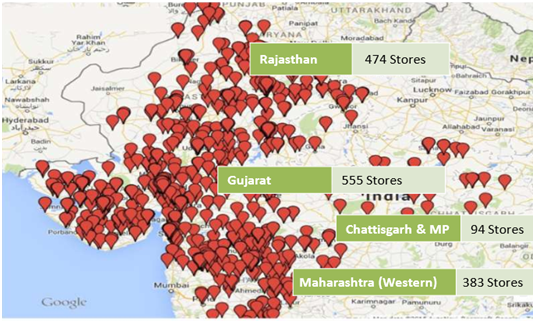 During Q4-FY15 istreet Bazaar achieved 18,938 transactions. This is equivalent to the transactions done during the whole of 9 months of FY15. 


 With stores ramping up and transactions soaring easily we can expect 2x-3x revenues more of last year.


 Company plans to add fashion and lifestyle category to product offerings, which will improve the gross margins further.


 Chances are also there for a takeover by any existing giant such as flipkart or snapdeal or some other.


Company invested temporarily 75lakhs for short term debt funds with a view of further expansion in business volume.
Negatives
Company Promoters don't have proven history in this business.
Current market capitalization is very high compared with sales. But in next 2 years easily this will change considering the PAN india opportunity.
Future Growth:
Current business turnover is miniscule the growth phase can easily be sustained for next 3 years at least.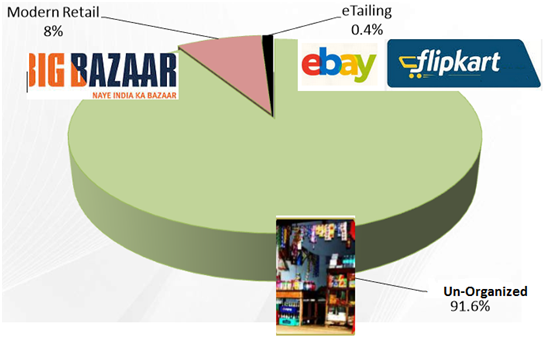 My View is biased because of personal holding : Since business growth is at nascent stage company can clearly outperform in the next 2 years horizon on the sales front. Stock is currently trading at 24 rs levels and request to know other side of the story by senior members.