The objective of this topic to explain concept of investors amount remaining unclaimed with the company/IEPF promoted by Ministry of Corporate Affairs. I shall also try to cover unclaimed Bank deposits and Insurance proceeds.
Companies related claim (Dividend/Fractional share on restructuring of business/bonus/consolidation/ Unclaimed Shares/ Bonds-Debentures and interest thereon.
In order to get details about unclaimed amount, one shall visit following link
https://www.iepf.gov.in/IEPFWebProject/services.html;jsessionid=857BC1A443F874B1BDA23FCB12033EC9
A Video link for searching IEPF details created by me can be accessed on Youtube.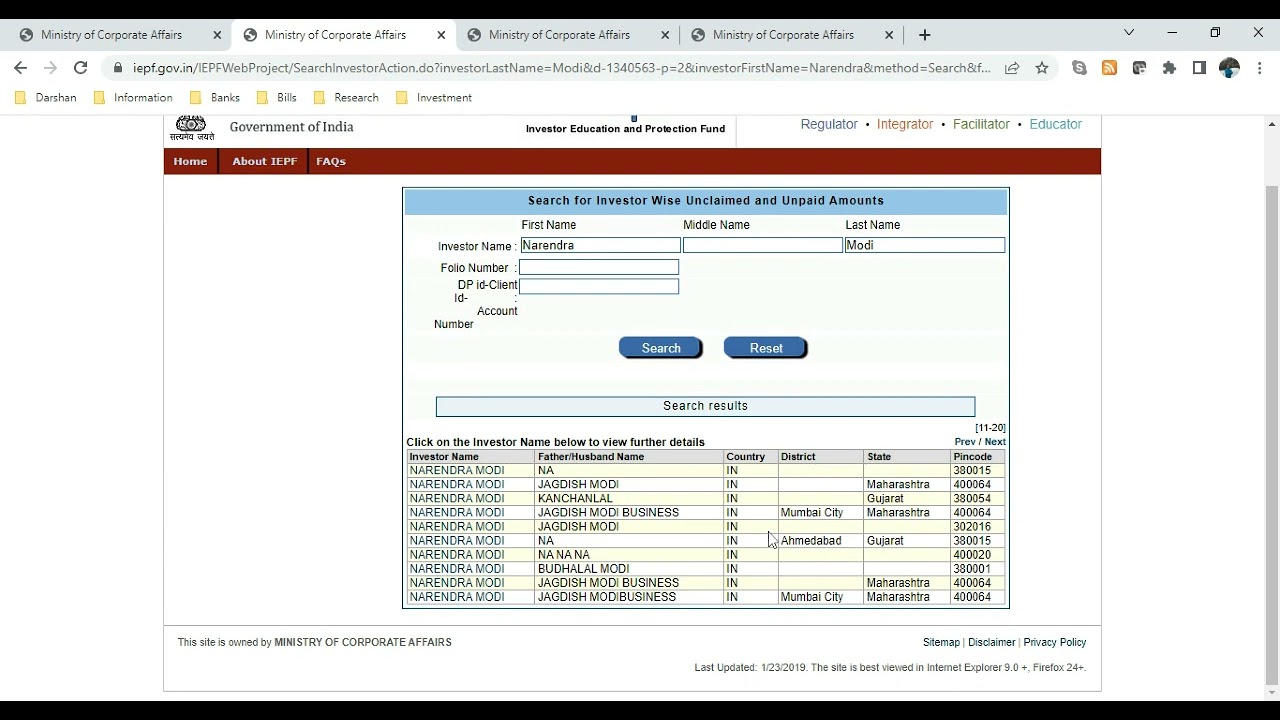 Once we get details from website about unclaimed dividend/fractional share amounts/ unclaimed shares, the next steps would be as follow.
In case when unclaimed amount is under control of the company. Typically, Dividend and other unclaimed amounts continue to remain in escrowed bank account which company has open to pay the mebers. These account would continue remain active for 7 years from date of payment is due to members. In such cases (typically Dividend declared record date+ 7 years), the members need to write a letter/email providing details about shareholding and bank account details. In case amount involved is large (varies from company to company, but generally more than Rs 5,000 in my understanding), the company may seek additional information/documentation, which the members need to provide in order to get the unclaimed proceeds.

In case amounts/shares are already transferred to IEPF, then the member need to fila Inv5 form which is availble on MCA website.
In case some one need more details, please refer to following link explaing regulation in details.
https://vinodkothari.com/2017/03/faqs-on-transfer-of-unpaid-dividend-and-underlying-shares-to-iepf-2/
In order to file Inv5, one has to Signup on MCA Website on following link
https://www.mca.gov.in/content/mca/global/en/foportal/fologin.html
After creating valid userid and password on above weblink, log into your account.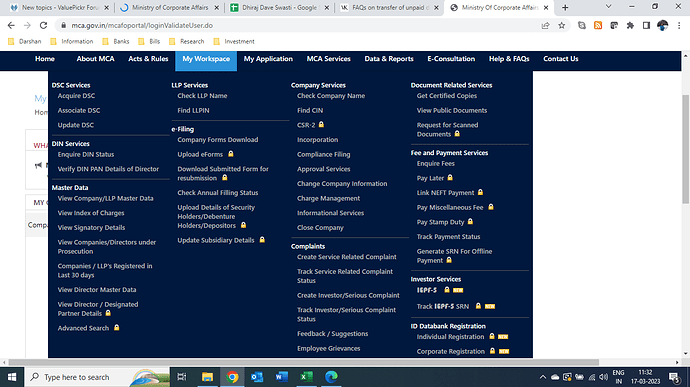 Click on IEPF-5 Form and provide the details in the form.
Enclosing is draft paper from IEPF seeking comments of Stakeholders invinting comment for simplification of process. This paper also proivde detail process and reason for rejection of claims.
https://www.iepf.gov.in/bin/dms/getdocument?mds=rQszgsd4KKfW64JAanoocg%253D%253D&type=open
Link for FAQ on IEPF Website.
https://www.iepf.gov.in/content/iepf/global/master/Home/HelpAndFAQs/faqs-for-claimants.html