Fellow value pickers,
We are extremely chuffed to share you 'potley.in'!
What is this: Just another portal to explore stocks.
In a world with many portals to explore stocks like screener.in (btw, which we are also a big fan of…), we felt a need to add one of our very own.
But why?
We are familiar to quotes like, "Information is power" / "Knowledge is power" but in a world where we are constantly flooded by too much of information, clarity is important than ever before. To know, what to focus on!" - With this philosophy, we have built this portal.
We (Myself and Kaiwalya) are bunch of technology and finance enthusiasts, our intersection of interests, resulted in this portal!
Features:
Focus on what matters: Uncluttered view of financial stats.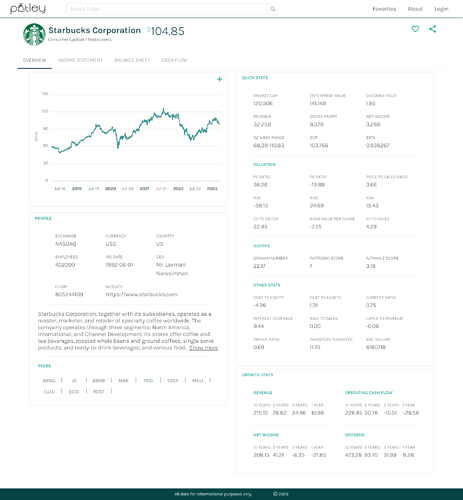 Sankey Chart for income statement: We believe a nice pictorial division of income statement will imprint a nice mental picture,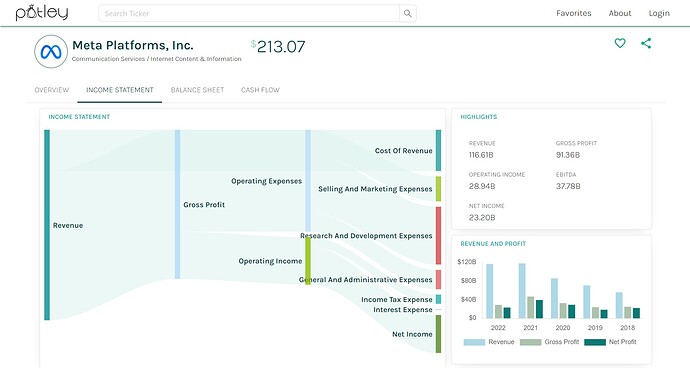 Balance Sheet: We believe the boring balance sheet numbers can be better visualized in nice graphical sections proportionate to the figures.
Potley supports US (and global) stocks! We felt the absence of a good portal with simple readable interface (like screener) for fundamental analysis of US based stocks.
Words are open to interpretation, but numbers are facts. But a common problem we 'value pickers' face is, when presented with a lot of numbers, we are boggled. To make the sense of these overwhelming numbers we have developed features where you can make sense of these overwhelming numbers at a glance!
The data is provided by Financial Modelling Prep API.
The site itself is in beta at the moment and we are continuously improving and launching new visualizations.
Please let us know your thoughts and if you have any ideas about any new features – send us at support@potley.in ! We will try to incorporate them as we get chance!
Happy investing!