Nice write up.
Some industry insights …
Indian capacities are under utilized till date due to cheap chinese import.
My calculations - china supplied at approx 16000 rs/kw while indian players are at 20000 rs/kw. After 40% duty, Indian module players are in sweet spot.
But if module co wants to grow, whole ecosystem must be in good shape, many EPC players are feeling heat of rising module prices. As a whole industry, this is a risk and expecting gov action soon in this regard.
Vikram solar IPO coming, co aiming 5 GW capacities (production 500 mw in fy21 - 22 !!) May list at Mcap of 5000 cr or more (total guess, do your own study for this point)
In china one listed module players - Trina solar having 50 GW capacity, having 1,50,000 cr RS mcap, 8-10 % ebitda margin, 3.5-4% npm.
In china, single co has more capacity than whole india, so if gov supports, think of potential, on a flip side, there are less entry barriers here.
Some interesting articles …
Disc: Invested in INA on listing day.
Thank you for sharing your input. It is really helpful.
As expected, things are not moving at EPC execution level due to mismatch in input cost and PPA price.
Some hope if input cost goes down, interesting article, solar cells at 10000-11000rs / kw and solar modules at 20000-21000rs / kw in china now, further downside expected. In past, indian solar module manufacturing companies have grown well at lower pricing points.
I entered it a few months back and it is already 2x. Watched interview of management - 1000 crore top line in 4 years.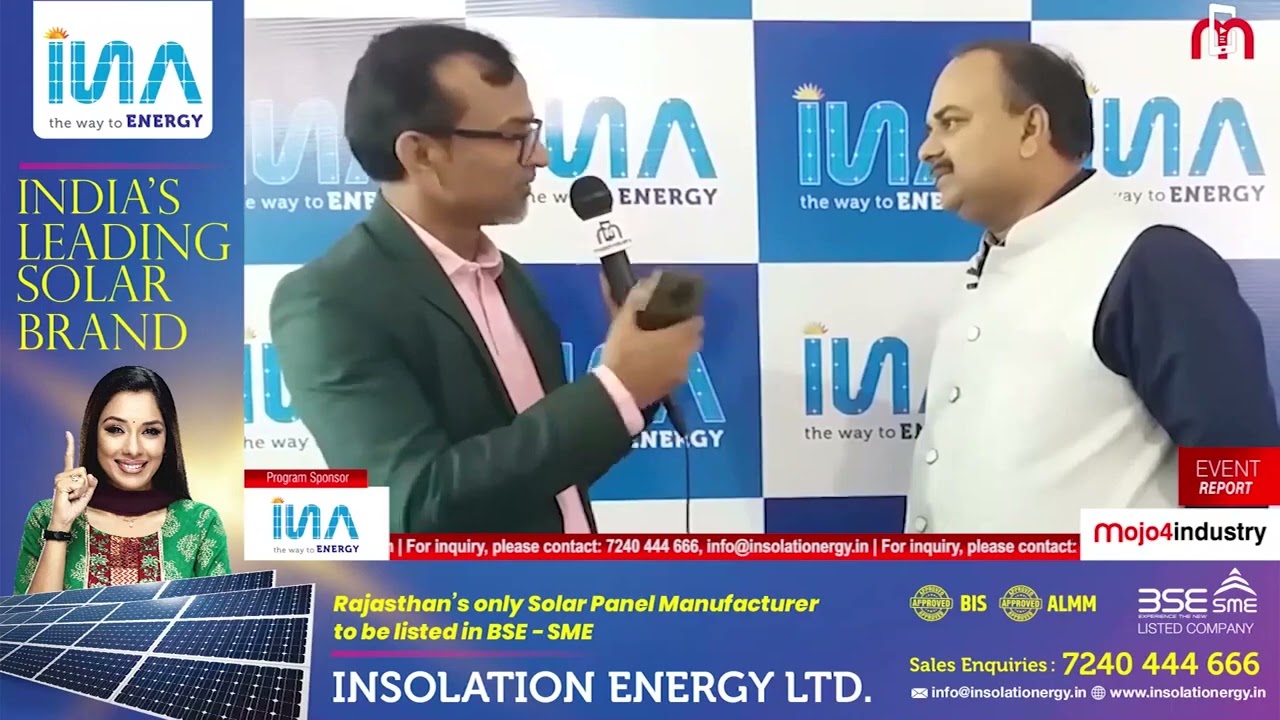 My understanding says they are poised for 500 Cr already and margins might improve as well.
I have 2 queries
Is this an epc player or manufacturer as well ?
— invested
Twitter seems to have lot of good info on insolation energy. Many people have interacted with the mgmt and confirmed another 500 mw addition to the existing 700mw. This co seems to be progressing well as per they guided. I am not sure if the lowering of solar cell prices will help them and how much but it should to some extent imo.
https://www.bseindia.com/xml-data/corpfiling/AttachLive/36464874-01d0-4052-b415-cab970160db4.pdf already a mutlibagger and going to get even better…Annual report extract Line upgradation with 250MW with glass to glass (G 2 G) technology Expecting PAT of 38 crores with revenue of 630 crores by 24 , next year • Planning to increase our Capacity to 1200 MW, Aspiring to Achieve an Actual Sales Volume 500MW+ Revenue Goal: ₹1000 crores, by 2026 aiming for achieving expansion goals of Capacity 2000MW with an Average Capacity being 1500MW and Usable
Capacity 1000MW at a Utilization of 70%, Our vision is to touch an Actual Sale of
1000MW, We are aiming for attain Revenue of ₹2000 Crores… huge potential from last year 279 crore topline