Business in detail:
INEOS Styrolution India Limited, formerly Styrolution ABS (India) Limited, is an India-based company, which is engaged in engineering thermoplastics. The Company manufactures and sells ABSOLAC (ABS), a plastic resin produced from acrylonitrile, butadiene and styrene, which is used for manufacturing home appliances, automobiles, consumer durables and business machines. It also manufactures and sells ABSOLAN (SAN), which is a polymerized plastic resin, produced from styrene and acrylonitrile and is used for products, such as lightings, stationeries, novelties, refrigerators and cosmetic packing. The Company has launched Novodur HH and Luran S in the automotive industry. The Company provides styrenic applications for various products across a range of industries, including automotive, electronics, household, construction, healthcare, packaging and toys, sports and leisure. The Company has manufacturing facilities located at Nandesari, Moxi, Dahej and Katol.
https://www.youtube.com/watch?v=hSsEOS8y_ng
Key Products: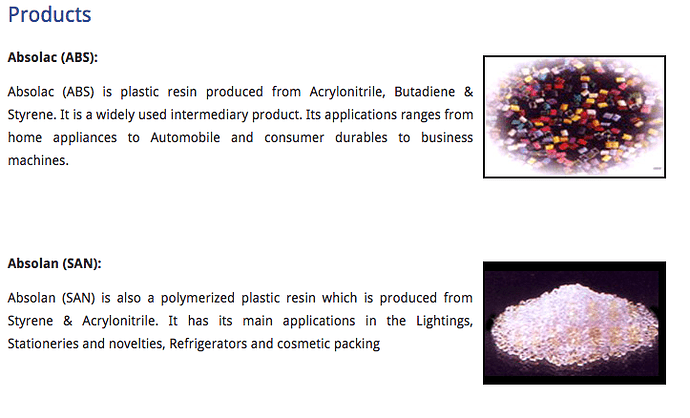 Market cap: 1,063.93 Crore.
Facilities:
Katol,Panchmahal, Gujarat
Dahej, Bharuch, Gujarat
At& Post Poicha, Taluka Savali, Vadodara.
Nandesari, Gujarat.
Pros:
P/E = 16.95
P/B = 1.88
Debt to equity= 0.22
Cons:
Company has a low return on equity of 11.04% for last 3 years.
Dividend payout has been low at 14.19% of profits over last 3 years
Key People:
Stephen Harrington-Chairman of the Board
Sanjiv Vasudeva-Chief Executive Officer, Managing Director, Director
Bhupesh Porwal-Chief Financial Officer, Additional Director
Haresh Khilnani-Compliance Officer, Company Secretary & Head–Legal
Ryna Karani-Independent Director
Sharad Kulkarni-Non-Executive Independent Director
Jal Patel-Non-Executive Independent Director
Top Public holdings: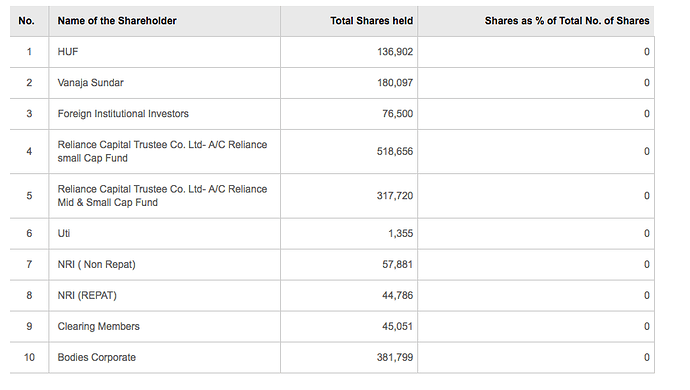 Promoters holdings:


Last five years financials: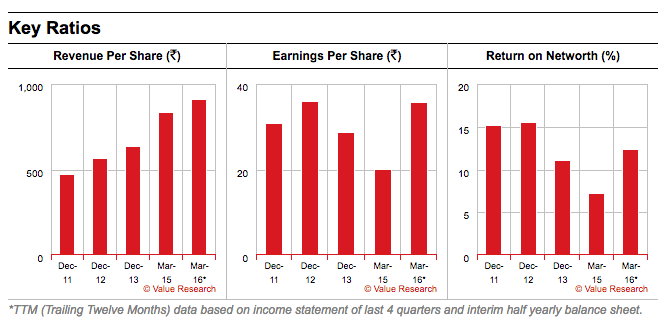 Key triggers:
Has shown good sales growth of 21% in last three years
Sector has a tailwind. There is a popular saying nowadays that chemical companies are the new pharma.
Disc: Not invested