unless there is government support in promoting gas based economy esp for gas based power plants, this will be a non-starter as the electricity tariff at IEX is Rs 2.70 per unit and the current variable cost of gas based power plants other than guj are all Rs 3 or above. so this will not work. Govt needs to have integrated energy policy and promote gas by bringing it under GST and reducing the pipeline tariff. then only it survive or bring in electricity products along with carbon emission whereby for every 1 ton of CO2 an equivalent certificate needs to be purchased. then Gas can compete with Coal otherwise its beaten down and IGX is anyway struggling and will further struggle.
Govt's lack of reforms in coal, Gas and electricity sector is staring for further fall in the economy.
IEX is a platform and not just software. It has the competitive advantage -believe me making. software is easy , making a stable platform being in production at this scale is not easy. The moat would come from being innovative in products and scaling up. Just to save some bps , power co would not move to xyz from iex .The one biggest difference between iex and mcx (both being platform bases solution having mainly fee based income ) is that IEX needs some luck in form of govt action .MCX has crossed that bridge. also the opportunity size is very large for mcx compare to iex. That is why i am still skeptical in increasing the allocation to the iex in pf.
couple of good research report

Yes. Government needs to come out with a mechanism to couple renewable based power with gas based. Solves multiple problems like grid balancing, usage of clean energy, lower carbon footprint, meeting the 15% gas usage target, etc etc. But the govt has been very slow in its approach.
Latest interview (link)
September power demand is 2% higher than last year, realized power price in exchange is still very low (at 2.5/unit)
Resolving starting issues for gas exchange (such as bringing all states under GST for common taxation, regulatory setup), ramp up going well
Disclosure: invested (position size here)
The volumes traded on the exchange this quarter has been abysmally low.
| Q2FY21 | MWH Traded |
| --- | --- |
| DAM | 58,359 |
| RTM | 19,863 |
| Daily | 1,96,680 |
| Weekly | 33,600 |
| TOTAL | 3,08,502 |
| Q2FY20 | MWH Traded |
| --- | --- |
| DAM | 2,19,600 |
| RTM | 2,66,937 |
| Daily | 6,91,575 |
| Weekly | 5,32,000 |
| TOTAL | 17,10,112 |
It has been a massive drop of 82% .
The data has been given on the exchange Volume.
Anybody has any clue as to why it has dropped so massive!
I think its not comparable with last yr value because of Pandemic but can compare with Q1 value .Most of the states and industries lack of business activities and slowly unlock India started.
IEX Electricity Market trades 5467 MU in August'20and registers 1% YoY increase
IEX electricity market trades 5334 MU volume in July '20registering 1% YoY increase; national peak power demand as well as energy consumption decline 3% YoY
Also check the press release section - There is an update every month
In the interview, MD of the company had said that they had seen increase of 12% in volumes. Maybe the data included the trades till the date of interview.
Can you please share the link?
Hi, I got interested in this company after Parag Parekh fund buying stake in this company. I have went through the thread. But didn't understand how business works. e.g. who sells on the platform, who buys it? why they buy from the platform. I am asking because personally I have seen people and industries getting power from electricity board(this was long time back). Can someone share any link or document on how business works? I will go through its annual report too.
@kumars1672 , watch this YouTube video, you will get some basic understanding of the business
I track volumes on a monthly basis.
There has been positive growth in DAM in both these quarters. TAM volumes have dropped. There have been no REC trades in the past quarter.
Main highlights:
IEX Highlights
Estimated revenues are up 9% for the FY till September end as compared to the same period last FY. Revenues have been supported by DAM and RTM volumes.
DAM – On a cumulative basis, FY21 volume and estimated revenue till September end is 8.9% greater than revenue in FY20 for the same period.
TAM – On a cumulative basis, FY21 volume and estimated revenue till September end is down 57.4% compared to revenue and volume in FY20 for the same period.
There have been no REC transactions since June 2020.
RTM has taken off really well. In a matter of 4 months, it has contributed to 9% of the total estimated revenue for the FY thus far, making it the second biggest contributor. As it is a new product, the MoM volume growth is considered. Volumes peaked in August after having grown 9% over July. July recorded the highest MoM growth at 52.3% over June volumes.
FY21 estimated revenue contribution break up:

DAM – 86.3%
TAM – 3.7%
REC – 0.9%
RTM – 9.1%
CERC Short term market update (May, June 2020 reports):
Short term, long term and total electricity volume in May and June 2020 has been lower than the same period is 2019. (expected due to CoVID)
IEX continued to maintain 99%+ market share in DAM.
IEX's TAM market share has been under pressure from 90% in March to 65% in April followed by 60% and 57% in May and June respectively.
IEX's REC market share shot up in May to 83.44% and dropped in June to 65%.
IEX has a 99% market share in RTM for June (when the product was launched).
CBDT has come up with a new rule - Applicability of TCS on sale of Electricity under section 206C(1H) effective from October 1st 2020.
Applicability of TCS on sale of Electricity under section 206C(1H) effective from October 1st 2020. Electricity has been treated as Goods. The TCS applicability is 0.1%. Though the value is small, its a nuisance value and all Traders who do bilateral sales have to comply but Exchanges are exempted.
will this further improve the sales volume in IEX ? and move Discoms from Traders who still hold 3-4% of bilateral sales.
Need to be seen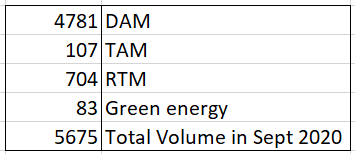 The overall volume has increased by 45% over last year mainly due to RTM, Green TAM etc. Gas exchange has been a dud till now and unless and until they bring GAIL or major supplier as their partner, very difficult for the time being to see any volume in the exchange.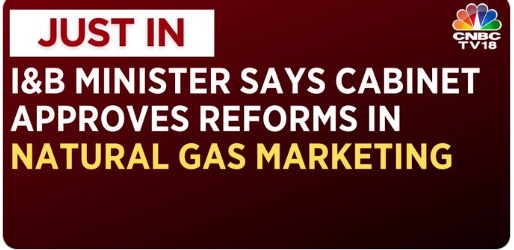 Does this impact volumes on the exchange ?
yes it should. but these things take time