Ice Make Refrigeration is an micro cap stock listed on the NSE SME exchange, it entered the market earlier this year with an IPO priced @ Rs. 57 and is currently trading around Rs. 80. It is a manufacturer of refrigeration systems, the kind used for cold storage. There are 4 product categories
Cold rooms – 65% of turnover
Commercial refrigeration – 15% of turnover
Industrial refrigeration – 10% of turnover
Transport refrigeration – 11% of turnover
The company has 2 plants one near Ahmedabad & 1 in Chennai. The purpose of issue was to backward integrate into manufacturing of coils for captive use as well as upgradation of manufacturing facilities. Current capacity utilization is only around 50% or so (varies as per vertical) and so there is not likely to be much capex in near future.
Most attractive thing about the company is the macro picture for its industry. India is desperately short of storage facility for food, around 18% of food & vegetables go waste every year and the number is substantial for other food categories also.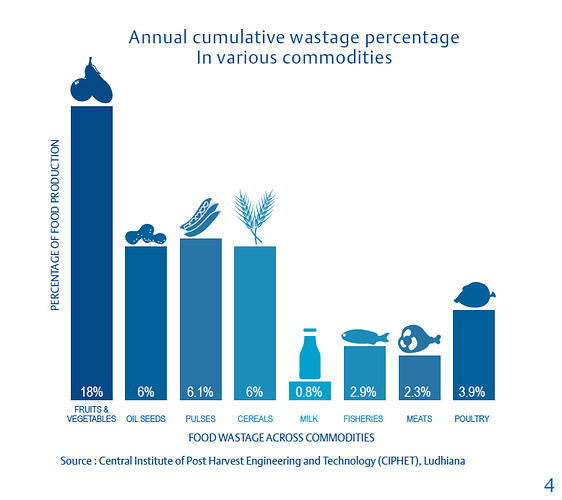 Most parts of India are under penetrated (see attached report for details) and even in states like UP which have adequate storage facilities they are largely used for a single product only (potatoes). There is a desperate need for more cold storage and this is a critical component of the framework required to ensure that farmers get better price for their products and do not get squeezed on account of perishability of their produce. While we have been talking of a need for more cold storage for a few years now, the improved rural road networks, better power connectivity and greater visibility of farmer distress (both from an economic and political standpoint), are enabling factors that may speed up the creation of more warehouses. Essentially we are looking at an industry that may have 15-20% growth visibility for the next decade.
Company has shown good growth over the last 4 years with improving margins, debt has historically been comfortable and post IPO there is zero net debt.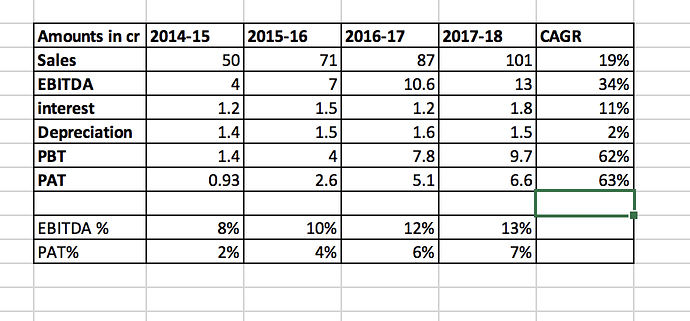 In attached concall the company has guided for 30-35% topline growth next 2-3 years, they seem confident of maintaining or increasing margins at current levels by focusing on the businesses other than cold rooms which have higher margins. Also they indicate lack of capital was holding back business expansion which is now not the case post IPO funds.
On flip side the business is quite competitive and there are numerous local as well as imported players, entry barriers are not very high though like everywhere else GST should help organized players.
In summary cold storage per se may not be a high margin or attractive business with long gestation periods et al but this company going by the apocryphal story is the guy who supplied picks and shovels during the gold rush and made more money than the actual miners. At 16 trailing PE given scale of operations it may look fairly priced but it is a business that has lot of near and medium term growth potential and no listed peers. Worth a dekko…
Disc - not holding
fy2018-conference-call-transcript.pdf (132.8 KB)
investor-presentation-may-2018.pdf (2.1 MB)
Annual results FY18Food wastage & cold storage industry.pdf (2.3 MB)