Hi Members,
Recently observed that there is huge volume spike in Sigachi Industries(code:SIGACHI).
I looked into NSE bulk deals to know who are the parties buying it, but I am seeing same client name under BUY and same in SELL. I have highlighted some entries in below screenshot. It is same for all the rows in records.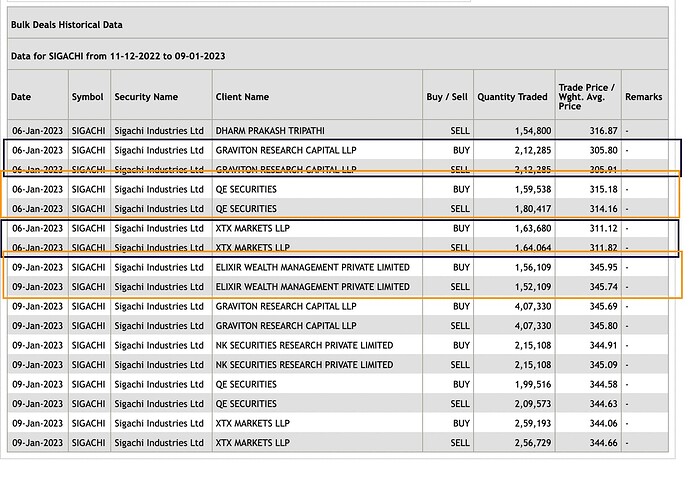 I can see similar in case of Lambodhara textile too: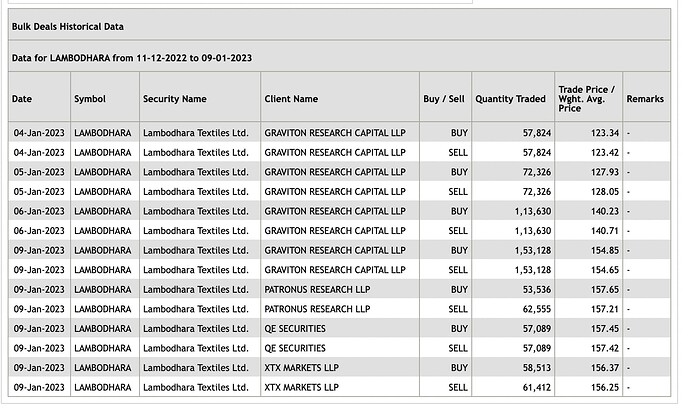 Can you please let me know how shall I interpret it? Also Is there any other way to know large block size orders apart from this?