Hi All,
I recently joined this forum and would love to hear your feedback on my portfolio.
I have been investing in stocks since 2016. Started of as a Graham style value investor and ended up buying a lot of commodity stocks. Now have sold of most of those and trying to add stocks that are easy to understand, with good promoter holding, good return ratios, low debt and trustworthy management. I would ideally love to have a portfolio of 8-12 stocks as it becomes difficult to track more companies.
PFB the portfolio.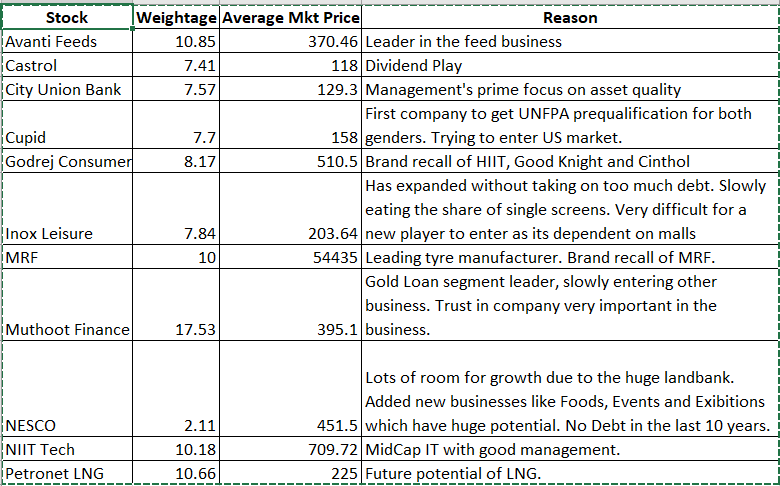 Looking forward to your feedback.