First post on the forum. Excuse any formatting etc I have missed.
One can look at how insiders have sold over a give time period.
The 3 charts below
All insiders market sale since 2015
Without Mr Puri's sale over the years since 2015
Mr Puri's market sales since 2013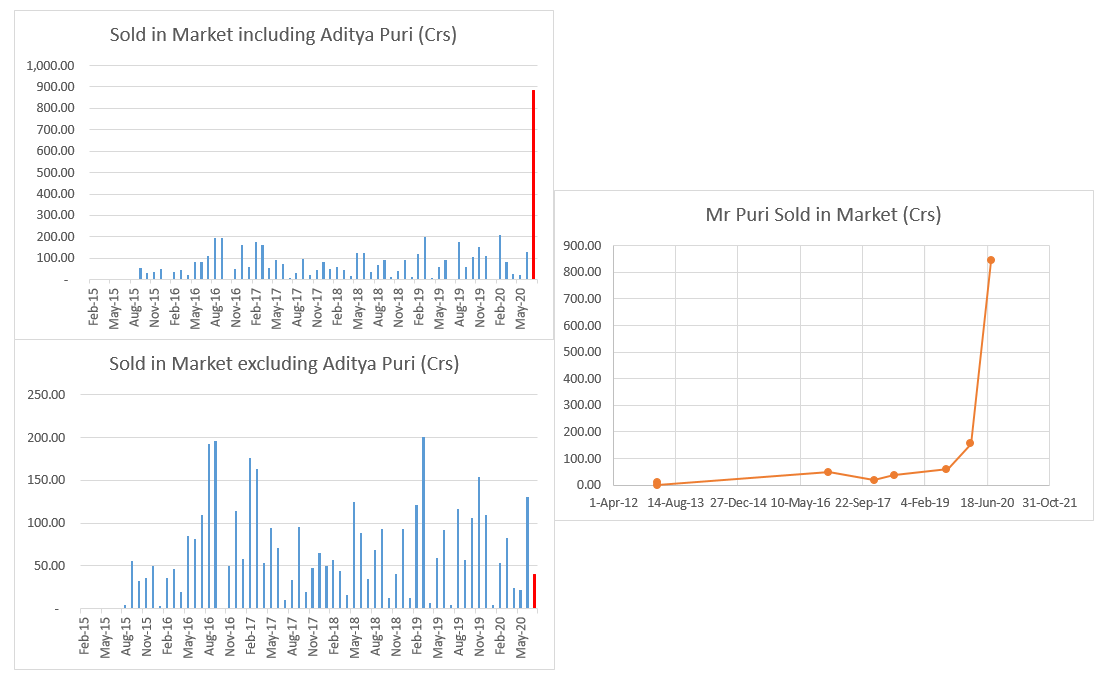 Hypothesis 1: Even the insiders other than Mr Puri are selling - doesn't look like so
Hypothesis 2: Mr Puri is selling - yes offcourse
Hypothesis 3: Why is he selling - only he can answer that
Having said that my bias is that our family is invested in the bank.