About GlobalSpace Technologies Limited:
GlobalSpace Technologies is a Digital, Mobility, Analytics, AI & Cloud technology Company providing integrated Healthtech platforms to major stakeholders of Healthcare domain. GSTL's software product platforms and solutions enable large and medium enterprises embrace mobility & digital technology for their business enhancement. In addition to Pharma, GlobalSpace has been pioneer in creating solutions for Doctors & Channel to create a 360- degree digital healthcare ecosystem. Apart from Health Tech, Globalspace is doing some path breaking innovation in Edutech industry with its subsidiary Makebot. Makebot is already India's leading STEAM education platform with more than 1200 School using its platform to impart STEAM learning to its students.
About Makebot Robotic
Makebot, founded in 2018, is a leading STEAM Education provider using coding on robotics, AI and machine learning and offers STEAM certification programs & International Olympiad for students through its online platform. Makebot STEAM programs are designed to induct 21st century skills in students with heathy competition-based learning methodology and through edutainment. So far, Makebot has over 1,45,000 students and 1200+ schools subscribed to its online certification program on STEAM and the numbers are growing exponentially especially after Post-COVID and launch of new education policy to incorporate STEAM and coding in curriculum.
About Docexa.com
Docexa, AI enabled Doctors Virtual Clinic is a platform to connect Doctors with their patients. Our motive is to make Healthcare simpler and easily accessible to all. With experstise of the top Senior Healthcare Professionals we thrive to make this platform better for healthy doctor-patient relationship.
About Medi-app.in
Medi-App is a B2B mobile app platform which links Retail Chemists, Stockists and Pharma companies. Medi-App offers order placing, inventory management and Sales Promotional activities among its many features. We invite companies in Pharmaceutical, OTC, Healthcare and FMCG to try Medi-App and directly connect with retail chemists across the country for sales and promotion of their products.
Key points to consider
The company had recently announced a tie up with Pfizer for vaccine awareness and teleconsultation which I think is a big deal for a 70cr Mcap company

DocExa has association with CCI and FOGSI and has tie ups with Cadila and Macleods which is again huge given the size of the company

Health Tech and Edu Tech both have huge tail winds and Covid has accelerated the adaptability/acceptance of these products

Medi app also lists a number of top pharma companies like Mylan, Alkem Labs, IPCA . etc as their clients

The company is planning to migrate to BSE main board
Key Negatives
Being a nano cap stock very little information is available on the company

Margins are very volatile and the debtor days are very high and the turnover is very low which seems unusual for a Tech related company

Trade receivables are also quite high which is again unusual

Medi-app was acquired from a related party and the details of the deals needs to be looked out for
Reference websites
www.medi-app.in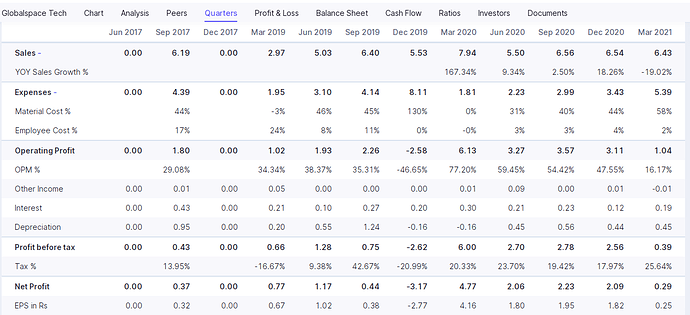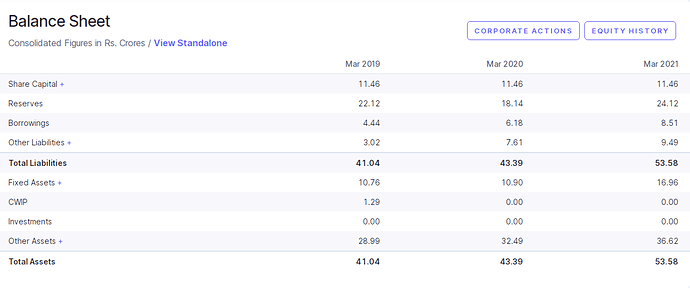 Latest investor presentation
On the face of it the company looks very interesting and is worth researching on.
I would request @Tar @sahil_vi @sujay85 and others to look at the company and provide their valuable insights.