Hello Folks,
I had prepared this sheet for FY18 AGM season.
Hope you find this useful for planning and scheduling your AGM Visits of the companies in ur watchlist/portfolios.
Below is the FY19 AGM dates officially reported to BSE: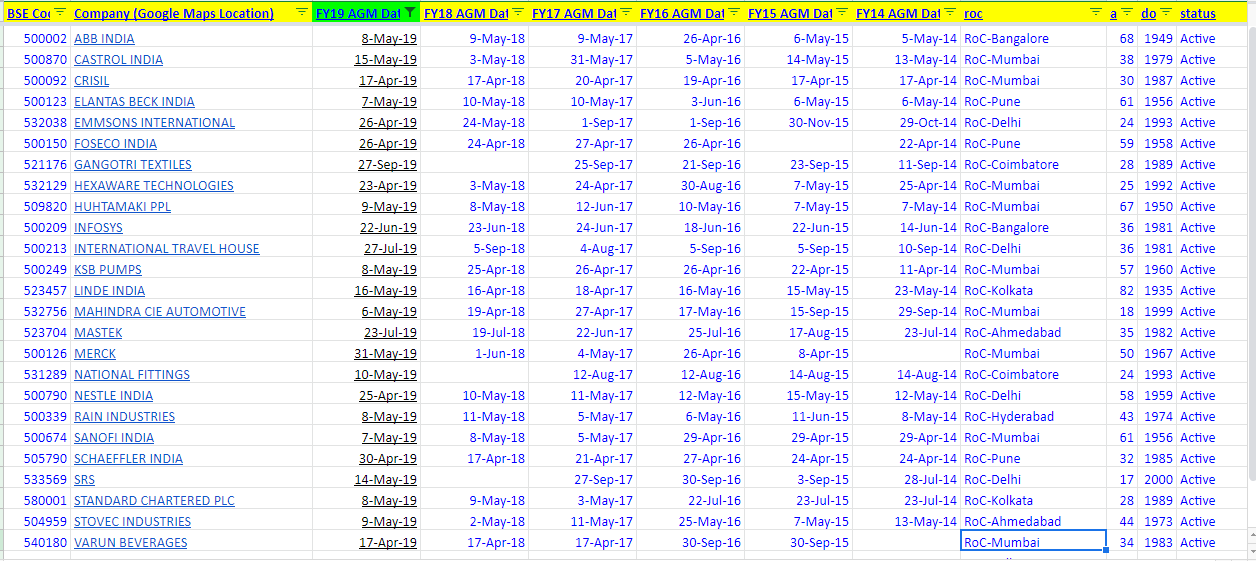 I had previously mapped the AGM locations to the Registered Address of the companies.
The goal is to now change the mapping to the actual AGM venue (which is typically a hotel, auditorium or plant)
Let me know in case u find any issues or have clarifications.
Regards,
Vishnu