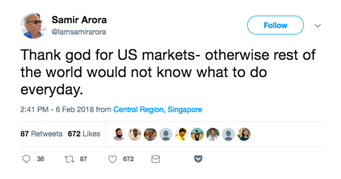 Intuitively we know that global equity markets roughly move together. This tweet by Samir got me curious enough to explore the extent of that relationship and to look for takeaways if any. The post was published on capitalmind.in.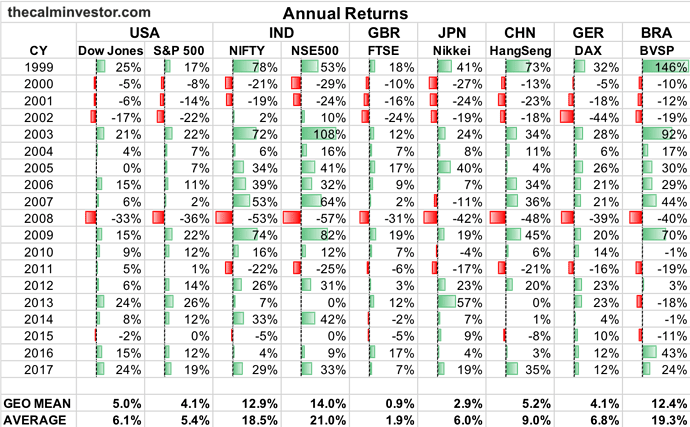 Link to post: https://capitalmind.in/2018/02/guest-post-markets-really-move-together/
Would love any comments and feedback from this forum.