Hi Members,
Came across this small company based in Panchkula and found it interesting to investigate more. The company seems to have good management and products, but had very limited digital footprint to investigate.
Though the company looks good in papers, need help from guys based in panchkula/chandigarh to to little scuttlebutt and visit the premises to autheticate the business.
Here are the company details;
MCAP : 40 crs
Price: 52 Rs
D/E : 0.5
Promoter Holding: 73%
P/E: 11

Product Profile:
a) Paper Based Packaging Materials Printed Corrugated Sleeve Rolls, Printed Corrugated Boxes, Printed Die Cut Boxes, Duplex Board Sleeves and Cartons
b) Self Adhesive Tapes:
Easy Release / Soap Banding Tapes, Promotional Shelf Strip Tapes, Clear BOPP Tapes, Printed BOPP Tapes, Advertising Tapes, Masking Tapes​
c) Dry Lamination Products (2/3/5 ply pouches), Extrusion Lamination Coated/Sandwich Products, Soap Wrappers with Registered Hot Melt Coating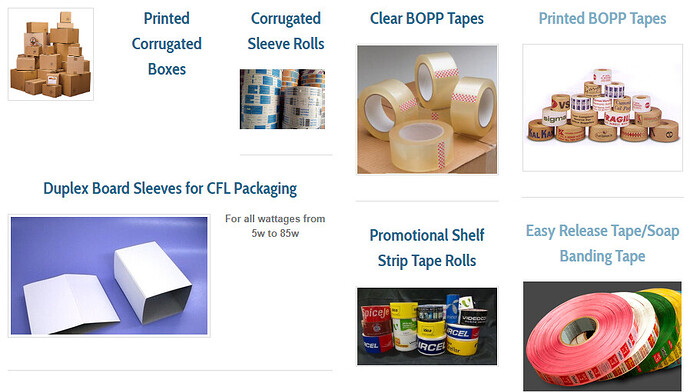 The company was started in 1986 by the promoter "Rakesh Kumar", he has since grown the company manyfold to current sales of 95 Crores. In 2013, his son "Dhruv Rakesh" joined the company and has helped his father launch new products in order to expand the business.
Currently his son is managing the whole busines and Mr. Rakesh is acting as advisor for business growth.
Factories
Currently they have 2 factory units, one in panchkula and other in vadodara, though they are looking to expand new units in Baddi (HP) and Vadodara (capacity expansion)
Clientele
They seem to be supplying products to reputed companies like HUL, reckitt B, patanjali, AMUL etc.
Valuation
With P/E of 11, the valuation is looking attractive.
Balance sheet strength is also lookig great with good reserves of cash.
The company is also paying dividend which is also a positive sign.
Debt Structure
The current D/E ratio is around 0.5 which is good.
The interest coverage ratio is also looking great, it doesn't look like they will be having solvency related issues.
Positives
(a) Good & experienced management
(b) Attractive valuation
(c) Reputed cliente
(d) Good balance sheet
(e) Great scope of sales growth
Negatives
(a) All things are looking good on paper, don't have much information as proof in internet.
No Factory photo, no linkedin, no facebook, need help from chandigarh guys to do scuttlebut about company
(b) 62% of orders come from big client.
High order exposure on limited companies can be a risk
(c) This is a industry with high competition
PS: Tracking the company. Looking forward for the input from VP community