Lately, we were working on a web app (BSE Notifier) which fetches BULK & BLOCK deal EOD records every day from NSE & BSE exchange and accordingly distributes it to end users via email alerts.
PROBLEM: There is no exact time when this information is disseminated by exchange and also it's not practical to visit exchange website every day to check these records. This web app aims to ease this process in following ways:
First, Our tracking ninjas keep bombarding exchange websites with regular intervals and whenever the information is out, it sends out an email to users.
Second, Our tracking ninjas will also provide you additional stats if any SPECIFIC INVESTOR is caught making these deals. We are managing a list of 46 investors.
Third, let us know what additional insights we can add to this feature.
The daily email somewhat looks like this: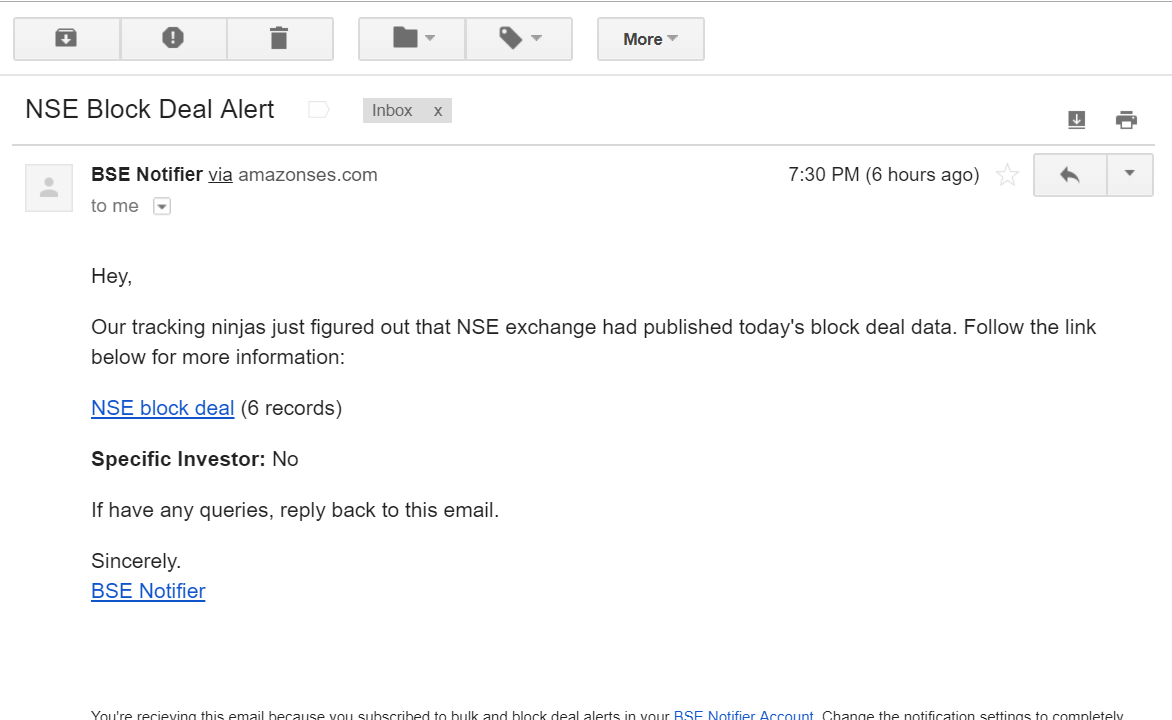 P.S. - The web app also provides alerts for BSE Announcements and Shareholding Patterns (CloneFolio).
Disc: It's a paid service. The first time user gets 20 day trial period. I hope you'll enjoy the service.
Check out: BSE Notifier