Pune-based D.S. Kulkarni Developers Ltd (DSK Developers) is a dominant real estate company, promoted by Mr. D.S. Kulkarni. The group began construction activities in 1980 as a partnership firm and converted into a public limited company in 1991.
DSK Developers has completed over 50 projects till date covering over 10 million sq.ft. It has over 5 million sq.ft. area of projects in the pipeline apart from the 16 million sq.ft. township 'DSK Dream City' which is expected to be completed in the next 5–7 yrs.
The Company focuses on mid-income housing with a few marquee luxury developments. It has a presence in cities including Mumbai, Bangalore, Nashik and Coimbatore with a major focus on Pune.
DSK Developers has a customer-centric approach that has resulted in a strong brand name. It is one of the few real estate companies that provide a guaranteed possession date with late completion penalties.
On Going Projects -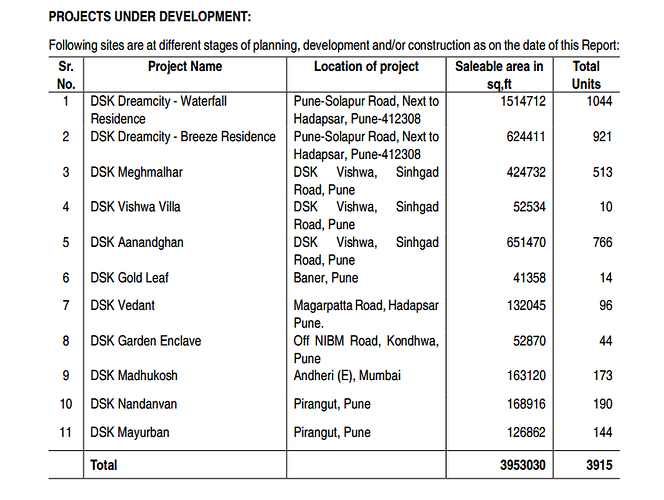 Highlights of DSK Dream City Project -
This Township Project is spread over 250 acres and is 23 kms away from the Pune city centre. It is expected to cost Rs.15000 crore and generate revenues over Rs.25000 crore over the next 5 years. The project will have world class amenities like a 5 star hotel, a Marine Club, an IT hub with Tech park, clubs & exotic gardens, water fall residences, sports infrastructure, Island Plaza, Convention centres, Helipad, etc.
Real Estate Industry in Pune: The Housing industry in Pune is not investment driven but is driven by actual home buyers. Pune is the one of the top eight real estate markets in India. In its latest report, Knight Frank research reported that in H1FY15, Pune was the only city that showed higher absorption than launches in the residential housing market.
It is one of the few cities which is expected to achieve higher sales than last year. Further, the shift of IT-SEZ from Bangalore to Pune will boost the demand for the housing sector. There has been better uptake of residential projects in Pune than other Tier 1 cities.
Pune's community of double income families will continue to grow with the development of IT–SEZs around the city. Higher demand for better amenities is expected from the mid-income group. The city also attracts interest in second homes and retirement homes.
Financial Performance -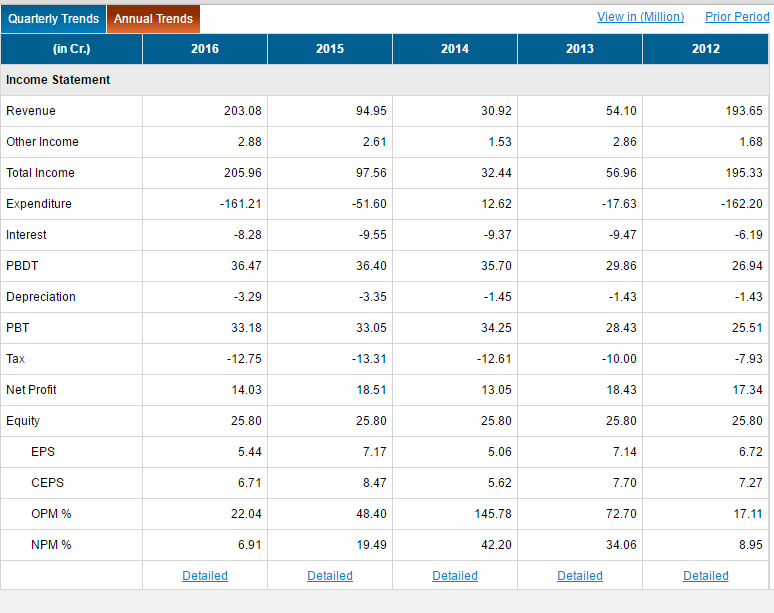 D.S. Kulkarni Developers Ltd is a well-managed Real Estate company and has a good track record of corporate governance. It has a very good land bank in Pune where still has good demand side. The share is trading at 5 times to its FY17E earnings, 0.4 times to book value.
Negatives -
Coming up of nearby township plans can pose a threat to the demand of its township projects
DS Kulkarni has met with an accident around May 2016. Not sure of his health right now.
Resignation of few directors from the company in the last few months.
It will be great to hear from other members if they happen to track this company.
Disclosure - I currently hold only a tracking position and am still studying the company. I might look to increase exposure around Rs.50 once i have more clarity on the exits of the directors. It's 5 year low is Rs.45 and book value is around Rs.100. Since the real estate sector is currently going through pain, I believe the stock/industry might test investor patience for the next 3 years at least. Since the company is too small and the sector is troubled I do not plan to invest more than 1-2% of my portfolio in this company.