5-7 years ago, an early part of my investment cycle, happened to invest in DFM Foods @50 and Tasty Bite Eatables @40 but due to lack of market interest and illiquid traits, exited both inspite of fundamentals speaking another story. Today they both have become 20 baggers and am wondering that inspite of repeated entries into this two Packaged food players, I could somehow not figure out the value proposition maybe due to lack of understanding on this front. Today, I stand on a similar kind of packaged food player again which seems hid deep inside the stable. The company which is Bambino Agro(Mcap-78 crore) ,known for its pasta packets, has not grown that aggressively and its financial performance have been nothing but variable. Lack of consistency is thus affecting the valuations as well as the future projections. But are the current valuations, low enough to consider the stock?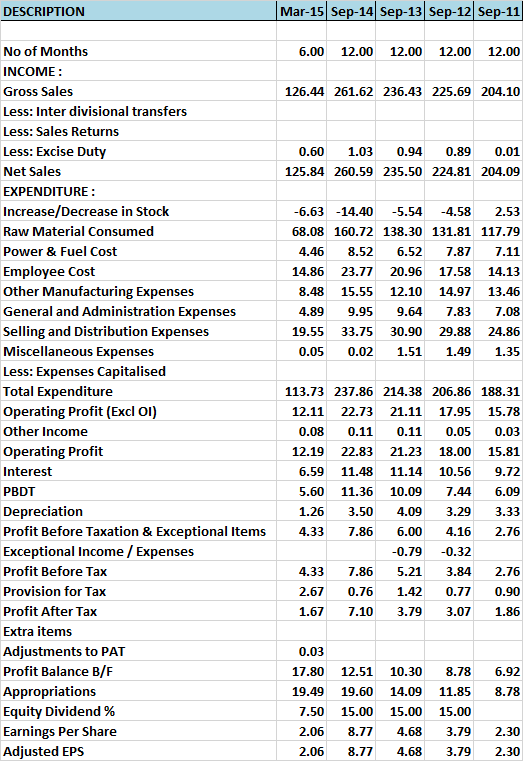 Source: AceEquity
Management holds majority of the company but is not that upfront in answering any questions. Lack of trading volume generates a lot of risks and only a thorough analysis should entice anyone to buy.Have just started looking into this company and anyone who has looked into the company would like to hear from them. I would update my further analysis once it's done.
Discl- Recently invested.