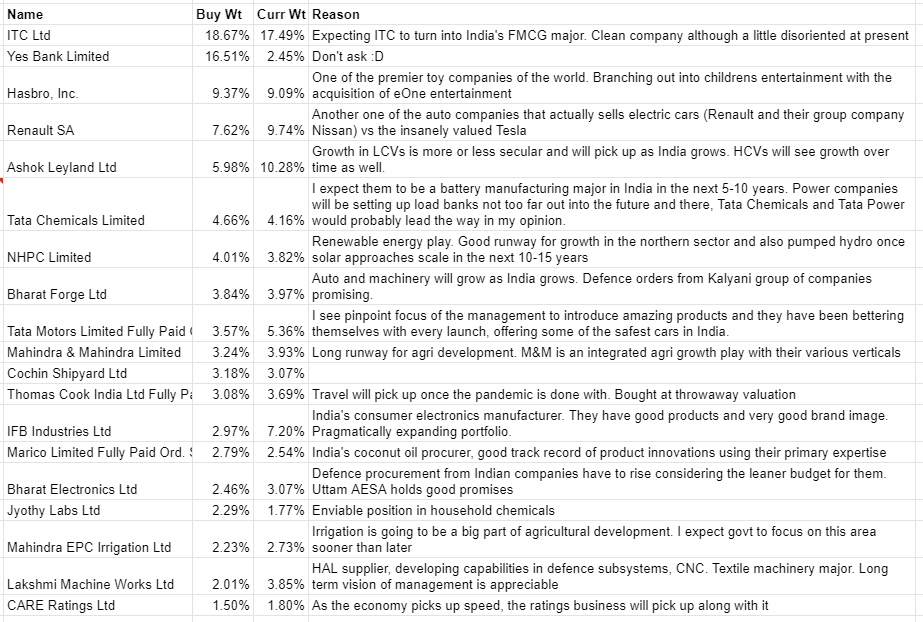 This is my current portfolio that I have currently.
I have written down the rationale of buying and holding each of these shares and their % holdings.
Please tell me if in your opinion, there are are major problems with my allocation and the rationale that I have mentioned.
I am looking forward to hear your opinions.