Hi everyone,
Here is a sheet comprising all of the latest/upcoming Annual reports till date.
It is on Google Drive, so if one saves the link, it could be accessible later when the sheet is updated. The link will not be changed.
Though the sheet is updated as and when new annual reports come, but sometimes, it may get delayed as well.
If you need, you may send a mail and you will get a notification as and when the sheet is updated (Mainly at the end of the day, except Saturday and Sunday)
Features -
The Latest Annual reports are at the top.
The Sheet has a Column for Sector and Market Cap, and so filter could be added as per requirements.
The Links for the annual reports will not be removed and will keep getting added.
Have attached a preview -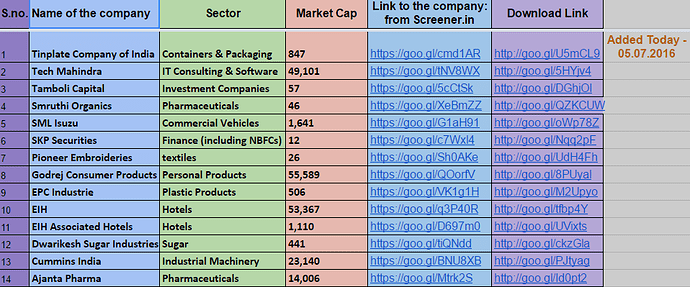 Happy Reading!
Thanks,
Saket
Saketlohia5@gmail.com