Affordable Robotic & Automation Ltd
Affordable Robotic & Automation Pvt Ltd (shortly ARAPL)
Incorporated in 2010, Pune based company engaged in the business of providing turnkey automation solution to automotive, semi-automotive and manufacturing industries.
Key business it operates in:
The Company programs and automates the functions of machines used in manufacturing process of the automobile industry.
The Company is also in the business of assembling and installing driver-friendly automatic multilevel car parking system. (their system elevates cars upto 30 levels/floors !!)
This system is preferred by high-rise residential complexes, shopping malls, and commercial buildings. It has a presence in Mumbai and Pune in automated car-parking business.
Further, in FY 2017-18, the Company has set-up a new line of business, Secondary Packaging, which is aimed at FMCG industries by way of providing automation service in container packaging of the final packed product.
Recently listed in June 2018, this is the objective of the IPO:
Purchase of New Plant and Machinery
Repayment of certain Long-Term Borrowings availed by the Company
Funding the Working Capital requirements of the Company
General Corporate Purposes
Results before the IPO:


One can observe that the revenues & profit has started growing significantly (but need to see if this growth sustains further as the increase in revenue & margins could be a common technique where they are "inflated and flashed" by the promoters to boost investor sentiments prior to going public)
Screener:
https://www.screener.in/company/541402/
Many videos on their business segments and promoter interviews are available on their website home page:
Video: Multilevel Car parking business: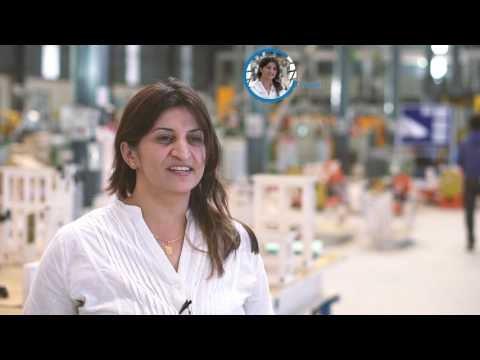 Video: Automation Business using robotics: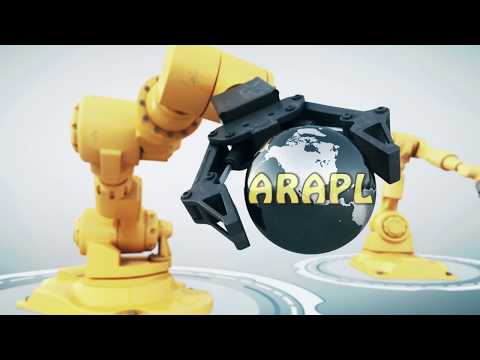 Any mavericks invested:
Vijay Kedia is one of the top public shareholder having bought a massive '10.5% stake' of the whole company.
Details of latest order book shared by company on 14-11-2018: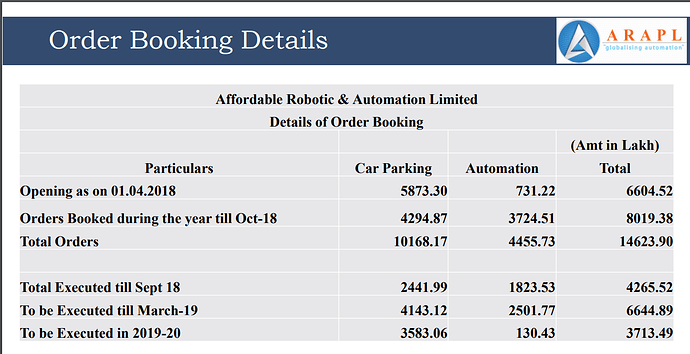 Pros:
-In niche business, robotic automation is the next big thing
-Operates across industries (as mentioned above - automobile,construction & FMCG)
Cons:
-Still a micro cap, a long way to go to realise its full potential
-Listed in BSE only
Disclosure:
NOT Invested. Yet. Fellow value pickers, please share thoughts.
Disclaimer:
I am not a SEBI registered analyst or a financial adviser. This post is not a recommendation or endorsement in any way. Please exercise caution before making an investment decision.