Hello friends,
ABB India is a commercial subsidiary of ABB Ltd, Swedish-Swiss based top industrial company. ABB India operates in various industrial segments like Power, Infrastructure, Transportation, Automation. ABB is going through a restructuring to focus on new-age businesses and get rid of old technology businesses. Please note that ABB India follows Calendar Year for results instead of Financial Year.
Main divisions in the company include:
Electrification Products
Industrial Automation
Robotics and Motion
Power Grids
The parent company has announced that it would sell Power Grids business (across all global locations) to Hitachi for $11 billion. Indian business Power Grids business will also be sold to Hitachi consequently. However, I'm not sure how much cash is India business is going to receive. This deal will be closed by mid-2020.
We can dive deeper into each of the above mentioned divisions now.
Electrification Products - EP:
The products here include Solar Inverters, EV turbo-charging, Data Center management, Smart Power Distribution, Digital Power Monitoring Technology. All the three businesses have good tailwinds for the next decade once they gain momentum.
| Electrification Products | | 2018 | 2017 |
| --- | --- | --- | --- |
| Orders | | 2754 | 2481 |
| Order Backlog | | 1337 | 1170 |
| Revenue | | 2616 | 2439 |
| Results | | 250 | 281 |
| Margins | | 0.09556574924 | 0.1152111521 |
Solar Inverters:
These convert DC (generated from Solar plants) to AC (needed by grid) and it also controls and monitors the entire PV system. Currently these are used in solar power plants being constructed in India. ABB India's product is a premium product and has a market share of 45-50% in Solar Inverters. Solar Inverter market is a competitive one, however, Solar plants are long gestation plants with expected life cycle of 25 years and hence the customers are incentivised to go for premium products like ABB's Solar Inverters. Going forward, if (and hopefully) we see solar adoption on top of residential and commercial complexes, then scope of expansion for this business is huge. We already see the adoption of Solar Inverters in factories, railway stations and such places.
Unfortunately couldn't find much about the pricing of Solar Inverters online. Some resource says 6 Rs per Watt but that implies 6000 crore market assuming 10 GW of Solar power is installed in the country. But that sounds too much as ABB India's (whose market share is 50%) total Electrification Products revenue is about 2500 crores.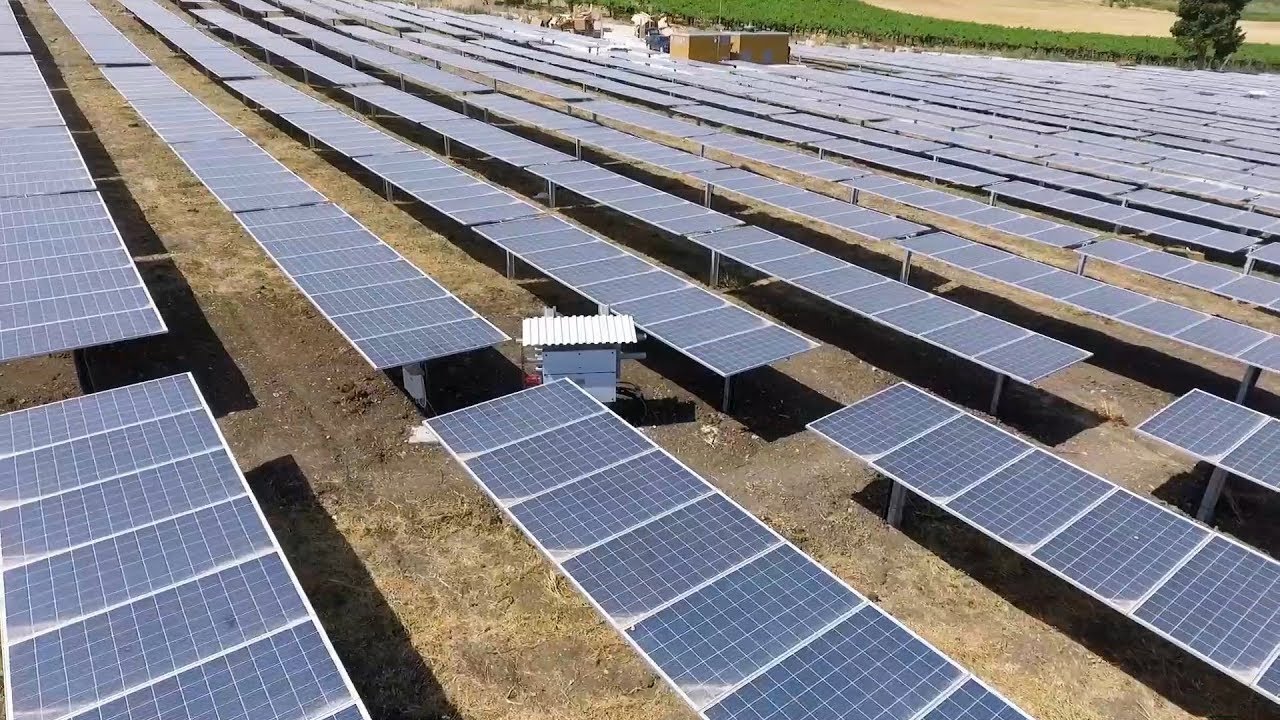 EV Turbo-charging:
ABB has the fastest EV charging technology in the world. They can charge an EV for range of 200 km within 8 mins. ABB has both the connecting solutions: CCS and ChaDeMo.
Good to see more and more Automobile brands in the country launching EVs. We already have couple of 2W startups, Mahindra Reva, Hyundai Kona. New upcoming EVs in the country include Bajaj Chetak, MG EVZs, Tata E-Tigor, Tata E-Tiago, Maruti Suzuki E-WagonR…
Yet to understand how the pricing works for EV charging stations. I believe this forms a very miniscule portion of the company given the number of electric cars currently being used in the country.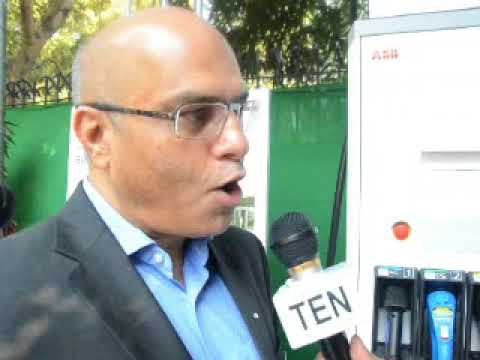 Data Center Management:
Everyone in the world now acknowledges the power of data. More and more data centers are being opened up in the country. The Govt's Data Protection Law is going to help this business grow. ABB is working with one of the biggest name to supply the power system as well as automation system for their first and largest data center that is being setup in the country. The management didn't name this customer but my guess is it should one of FAANG. Unfortunately, I don't have numbers to break up this further. Request experts in this area to share their thoughts.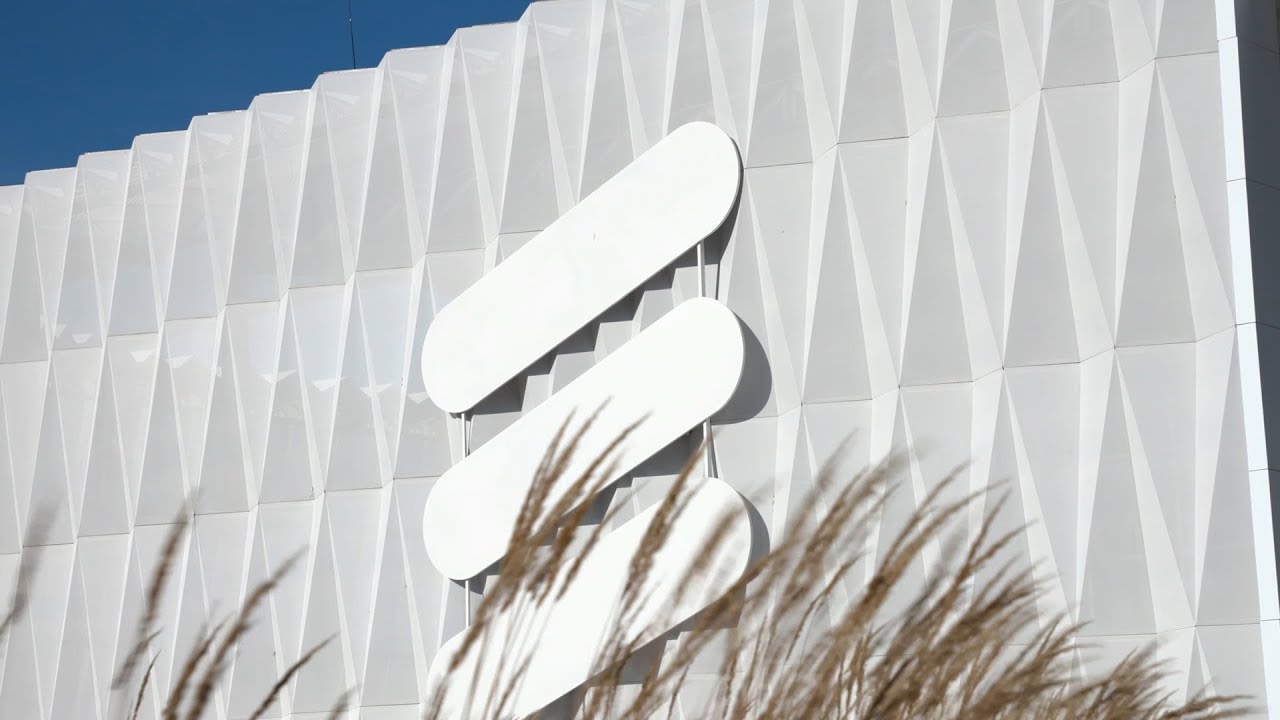 Some additional applications in the EP business include Digital Monitoring Technology - MyRemoteCare, Power Distribution Products, Smart Power Distribution systems in Sports Stadiums. One example is Delhi Airport deployed ABB India's technology to achieve 30% superior efficiency in energy consumption.
Industrial Automation - IA:
More and more factories in the world are focussing on automating their processes. This will bring in more efficiency and transparency to businesses. Such practices have also started in India.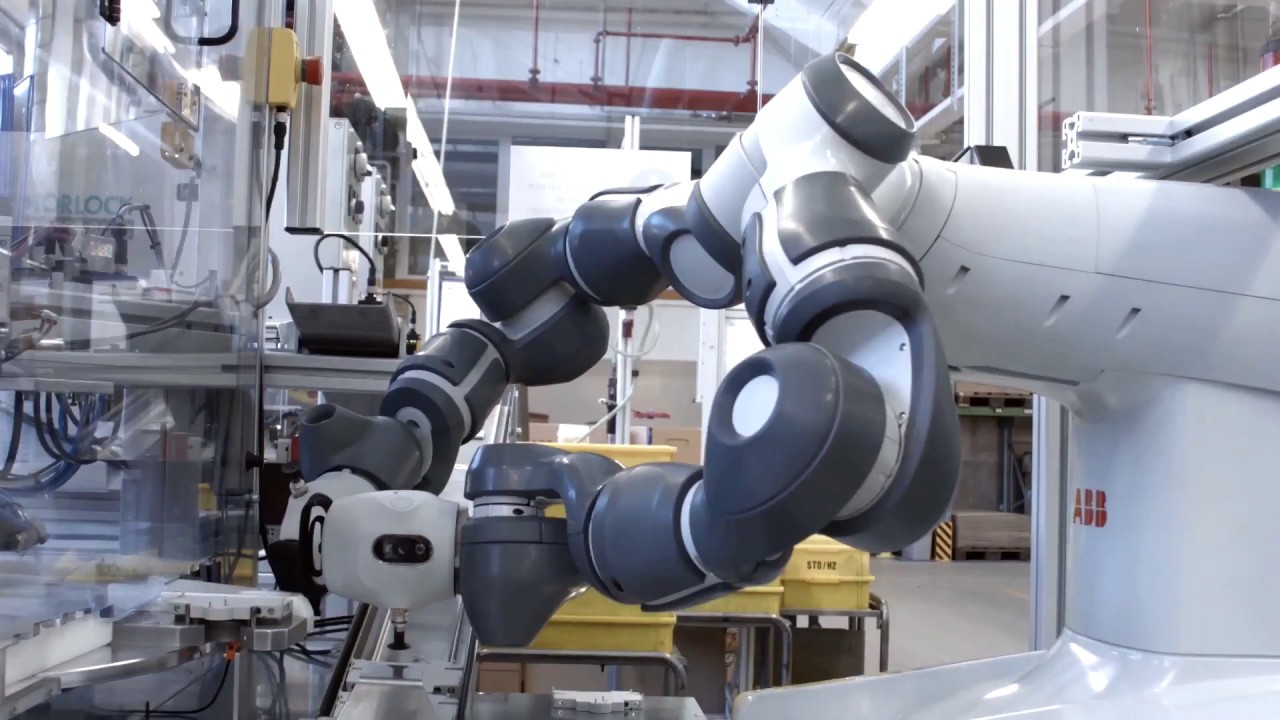 Digital monitoring of machines helps the factory owner detect issues in their motors and machines early hand can get an engineer ready to fix them / replace them and reduce downtime. Automation will also help reduce reliance on employees. There are many such incentives for industries in the country to leverage digitalization in automation.
| Industrial Automation | | 2018 | 2017 |
| --- | --- | --- | --- |
| Orders | | 1701 | 1525 |
| Order Backlog | | 1336 | 1155 |
| Revenue | | 1540 | 1409 |
| Results | | 190 | 170 |
| Margins | | 0.1233766234 | 0.1206529454 |
Some year-wise customers of ABB India's IA division include:
2014 - JSPL, Reliance Industries, Indian Railways, Cairn India, SAIL, EIL
2015 - Abul Khair Steel Mills Bangladesh, Diesel Locomotive Works, Swiber Offshore Construction PTE Ltd, Asian Paints Ltd, Orient Cements, Hongsa Mines, BSRM, Ultratech Cement, Steel Authority of India Ltd
2016 - Petronet LNG, Ultratech Cement, Uganda Govt, Africa Oil Major, Pernod Ricard, Reliance Industries, Britannia Industries, Berger Paints, Adani Green Energy, Karnataka Govt, JSW, Indian Oil, Asian Paints
2017 - Leading cement manufacturer, LPG GoI, Thermal Power Plant GoI, F&B sector, Leading paint manufacturer, Mining and steel major, Cement major, Leading mining company, Paper making firm, Oil import terminal in Africa
2018 - Cement Plant in Central Africa, Oil & Gas sector, Steel Plants in Europe and Asia
In most of industries, we see only the strong players participating in Industrial Automation and Digitalization here. As the next players see the benefits of these early adopters, they will start to leverage these technologies and expand the market for ABB India. Another interesting observation is the company stopped providing the names of their customers from 2017 and started saying in conf calls that they don't want to name them. Probably, the competitors of customers have started approaching. Management also says that lots of CXO level leaders in the country are enquiring a lot about ABB's automation and digitalization solutions.
Some quantitative statements by management include that the cement major (UItratech?) is seeing 20% to 30% improvement in efficiencies as they digitalize their plants.
Projects in IA can either be of OPEX nature or CAPEX nature. What we see in current revenues is mostly OPEX nature. We will get to taste the real juice from this division once the core CAPEX in the country is picked up. Until then we need to wait patiently for this business to pick up steam. Management also says that digitalization is currently being applied only in low-hanging fruits process industries in the country (as lots of energy is consumed there) and a base is being created in the current years and we might see good exponential acceleration going forward.
Robotics and Motion - RM:
The three businesses in this segment include drives, motors & generators and robotics.
| Robotics and Motion | | 2018 | 2017 |
| --- | --- | --- | --- |
| Orders | | 2637 | 2008 |
| Order Backlog | | 1860 | 1723 |
| Revenue | | 2502 | 1936 |
| Results | | 221 | 163 |
| Margins | | 0.08832933653 | 0.08419421488 |
Electric drives control the motion of electrical machines. This is widely used in large number of industrial and domestic applications like factories, transportation systems, textile mills, fans, pumps, motors, robots etc. Please feel free to watch below video, very crisp and concise explanation of drives.
https://www.youtube.com/watch?v=vz4a65ALLs0
Railways and Metro in India is expanding a lot as Indian cities and transportation infrastructure need them. This is driving the business for ABB's traction motors. You can watch below video about traction motors: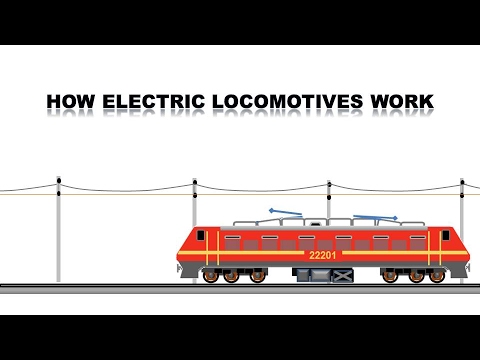 Robotics is the usage of machines to manufacture products in factories. Most of the business here comes from Automotive industries for ABB and F&B industries too. Given the current slump in Automobile sales in the country, this is going through headwinds in CY19 but the company is expanding this business to other end industries.
Power Grids - PG (to be sold discontinued):
This division offers products, systems, software, automation and service across the power value chain. Various products include traction transformers, substations, HVDCs, Switch-gears and many other related products.
| Power Grids | | 2018 | 2017 |
| --- | --- | --- | --- |
| Orders | | 3386 | 3706 |
| Order Backlog | | 5884 | 7699 |
| Revenue | | 4222 | 3129 |
| Results | | 422 | 308 |
| Margins | | 0.09995262909 | 0.09843400447 |
The division discontinued the EPC substation business, which is where it is less of value add and less of not much of tech involved, and where the market space is more commoditized. So we said that we will sort of focus in the core of tech, that is what Sanjeev is mentioning in other areas which you saw before. So this is not a major revenue stream for us.
The transaction with Hitachi is expected to close in Q2CY20.
Few comments on exports and localization:
ABB India is very focussed on localization and exports. Management says that growth may not come only from India market but also from exports to other ABB companies worldwide. Exports already contribute 15% of sales across divisions. Quoting Sanjeev Sharma's words from Q1CY19 conf call:
"I remember that 3.25 years back when I came here, I think there was a perception outside India about the products manufactured in India. So first you have to do is to prove yourself in small steps to ensure that the customers will receive deliveries out of India, whether it's an engineering export or it is the manufacturing export that they are extremely satisfied. They are as satisfied as they need for deliveries coming out of Italy, China, Spain or wherever. We did a simple trick. We said, okay, if you want to compete, our motors should be as good or better than what is produced in China or Spain or Italy. And we imported motors from these locations, our own factories. We have put them right in the middle of our manufacturing plant and then we had a challenge to our whole team, listen, our products should have a better performance and they should look better aesthetically than what we produce. Because there was a perception difference and also we could see. And let me tell you our team did an extremely good job in six months time. And once we reached that level, then our global business managers start opening up new markets for us, and that's where then you start competing, then you start offering. And what we have seen is that we cannot compete from European factories into certain markets wherein they've become very competitive, we're able to easily compete on behalf of ABB in those markets. And that has again increased the calibration of ABB global into those markets, supply coming out of India. And once you have that base, the confidence level of our global leaders to give the allocations of the markets that is on the rise. Now we can see as ABB transformed this to the next level, we are getting mandate to connect to more and more markets. And I think that's the reason where our comment comes from that we are at the starting curve of this journey, not in the middle, not in the upper curve. And of course, we will take very measured steps as we grow this business."
So believe ABB India's growth may come from exports and not just India's markets.
Financials & Valuation:
As can be seen, 35% to 40% of ABB India is just the PG business which they are selling. The company is going to have a huge amount of cash post that.
Financials upto 2017 including the PG business:
| Year | | | 2017 | 2016 | 2015 | 2014 | 2013 |
| --- | --- | --- | --- | --- | --- | --- | --- |
| Revenues (cr) | | | 9208.29 | 8713.64 | 8153.31 | 7750.55 | 7728.98 |
| Profits | | | 419.95 | 376.25 | 299.88 | 228.51 | 179.31 |
| EBITDA Margins | | | 0.093 | 0.094 | 0.089 | 0.074 | 0.062 |
| PAT Margins | | | 0.045 | 0.043 | 0.037 | 0.029 | 0.023 |
| Revenue Growth | | | 0.057 | 0.069 | 0.052 | 0.003 | |
Financials from 2017 excluding the PG business:
| Year | | 2018 | 2017 |
| --- | --- | --- | --- |
| Revenues (cr) | | 6774.13 | 6365.22 |
| Profits | | 254.19 | 225.48 |
| EBITDA Margins | | 0.080 | 0.077 |
| PAT Margins | | 0.038 | 0.035 |
| Revenue Growth | | 0.064 | |
The margins in the new businesses are a bit lower but the management is confident that they will improve as these business keep scaling up. This is already observed in 9MCY19 as the revenues of new ABB are up by 18%, EBITDA is up by 44%, PBT is up by 87%, PAT is up by 90%. Its been a while since the company's top-line has grown by double digits and at the same time, a huge improvement in margins.
Coming to valuations, Market Cap is 30000 crores.
TTM PAT including PG business is 579 crores => TTM P/E of 52.
TTM PAT excluding PG business is 366 crores => TTM P/E of 82 + Cash from sale of PG division.
But this may change drastically post Q4CY19 results as historically Q4 is the biggest for ABB.
Competitors involved in these businesses include Siemens and Honeywell which trade at a P/E of 49 and 61 respectively.
Risks / Questions:
How much cash is ABB India going to receive due to sale of Power Grids business? How is the company going to use this cash? Is it going to give out dividend or retain in its balance sheet?
Though we have divisional breakup of revenues, how do we obtain product level breakup of business to deepen our understanding?
Related Party Transactions with other subsidiaries.
Business diverted to unlisted subsidiary. But the management said during conf call that only the listed subsidiary is the commercial entity. The unlisted subsidiary is for global operations efficiency.
High receivable days of four months
Disclosures: No holdings. Not a buy / sell recommendation. Not a SEBI Registered Advisor. All information above is public and available in the internet. This post is only for educational purposes but reserve the right to take a position in ABB India in the future.