Recently Motilal Oswal (MOSL) published 25 Years Wealth Creation Study. I found it interesting. It's must read / watch for investor.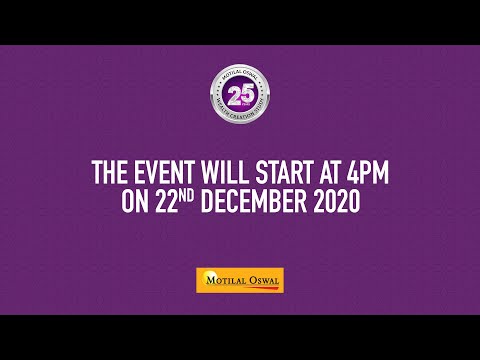 Download PDF document of study @ https://motilaloswalwcs.com.
Some content I like it much, hence putting here for VP friend's consumption. Page 66.
Per capita GDP.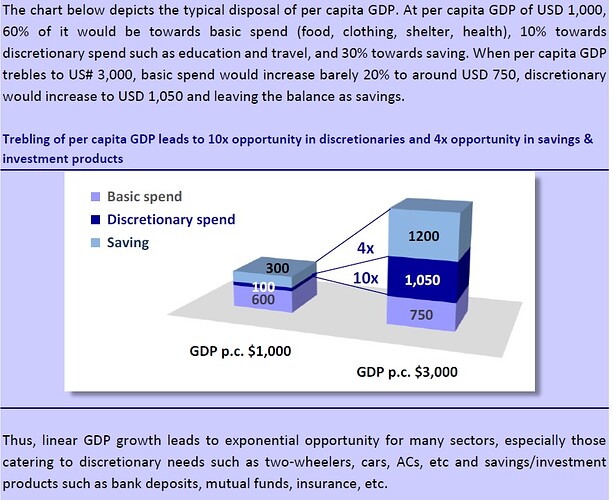 As per Yr 2018 survey India's PCG is $ 2010 vs China's 18 K vs USA & Europe $ 50+.
With increase PCG essential spends increases slightly in absolute terms. Like at present we spend 35-40% income in basic necessity like Vegetables, milk etc. With increase in PCG that essential spends decreases in percentage terms while discretionary spend and savings increases sharply.
Will put some more observations in coming days. Go through it and give your opinion.