All of this is in hindsight:
Almost all the stats turn out to be excellent; hardly anything stands out as troubling.
Fig 1 - Source Screener.in - Errors, if any, are mine.

In Fig 2 - the RoIC is excellent. However the last 3 graphs show signs of caution/danger.
Declining FCF but a strong CFO. Amber flag.
Rising Sales, Rising Debt, Rising Receivables. Red Flag.
Extremely diverging RoIC vs CRoIC. Red Flag.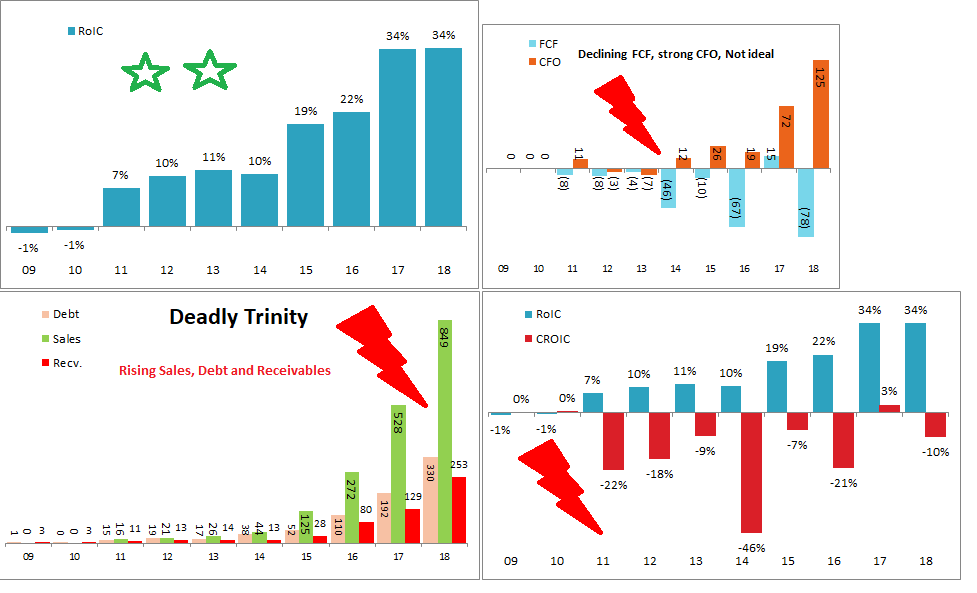 Read a quote today - 'Top-line is vanity, Bottom-line is sanity, Cash in Bank is reality'