Superb Results by Sumit Woods Ltd in difficult environments. Improved sales, reduced Debt.
Two New Projects kick Started.
Co expected to perform much better going forward, two New Projects may start by March 2020 and may complete two Projects by March 2020 as well.
Expecting second half may be better than first half.
Disc:- Invested, so views may be biased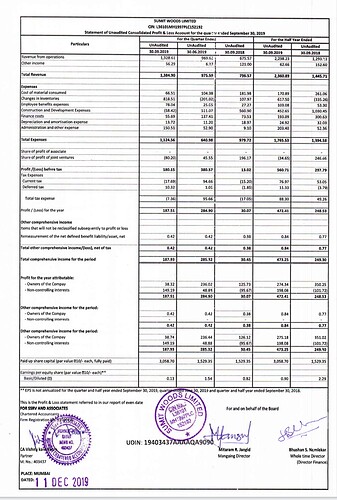 Outcome30092019.pdf
(1.2 MB)