After slicing through the 61.8% level the nifty again rebounded sharply from the 78.6% level - another significant fib level and over the last 2 trading days has formed a clear bullish harami pattern.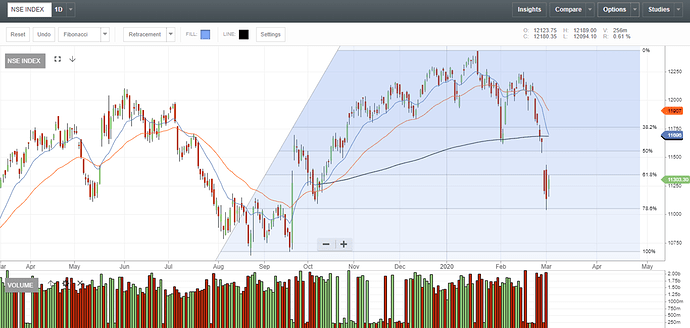 The bullish harami is considered to be a reversal pattern. If there is a good follow through day tomorrow and any close above the 61.8% level
Another reason for this pattern to be significant is that it has occurred exactly on the upward sloping trendline of nifty.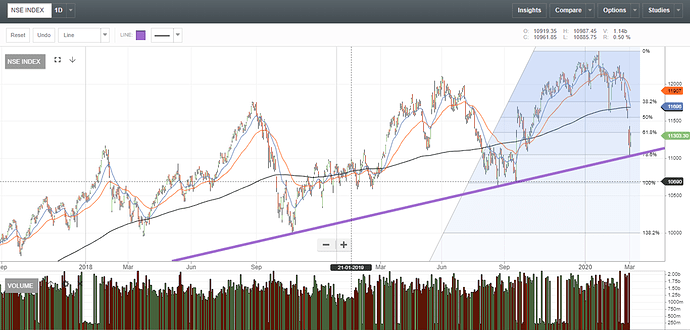 Right now i think the stage is not the panic stage. If this downward trend proves to be a correction then its certainly healthy as no lasting uptrend can persist without corrections. Corrections are the lifeblood of any trend ( upward or downward). However, i am looking for signs of a good followthrough day ( strong upmove on high volumes) which adds further conviction that this is just a correction in an uptrend. If the trendline doesnt hold then there is certainly cause for concern but as of now i remain quite bullish despite the fall.
Best
Bheeshma