Only 1100 MW wind installations in FY 22. Incremental 500 MW since September '21. Anemic addition in wind capacity.
An update on this:
Both InoxWind and SanghviMovers have completed their right shoulder in H&S formation.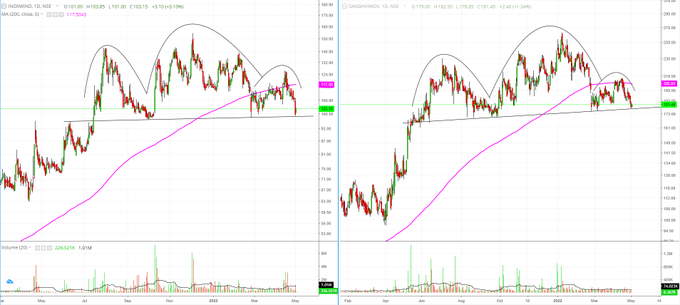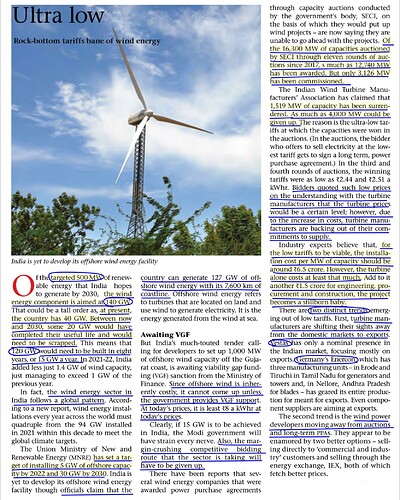 To consider Dividend for the 1st time since 2017…
Results:
Investor Presentation:
A Techinical analysis perspective:
Daily and weekly chart:
Views from some technical analysts here would help. @hitesh2710 @StageInvesting
Sanghvi Movers had formed a H & S . But H & S fails if the prices close above right shoulder , then H & S is considered to be failed.Other confiemation would be when it closes above 61.8% of recent decline (226) and final conformation would be when it crosses its ATH. Failed patternes are bigger signs of a good move in opposite direction. Let's keep wait and watch. We're in a bear market, don't hurry .Better to be on sidelines and if one misses one or two good upmoves, no need to worry. It is like getting into a burning house to get your mobile-charger .
Continuing from my last post on Technical Analysis Viewpoint of Sanghvi: HnS reversal seems to be done above the pink line. The pattern leads to a target of 300+.
More can be read of this pattern here: HEAD & SHOULDER FAILURE | Tech Charts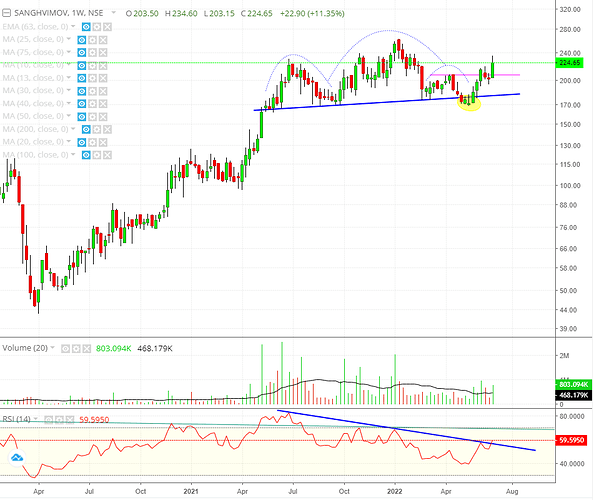 Sanghvi involved in this project: (yellow highlight - 2nd picture)
327 MW Wind farm,Pritamnagar Site,MP.
Softbank Energy during the auction of wind projects by Solar Energy Corporation of India in 2020 had won the order who in turn awarded it GE, Adani helped in erection of towers
121/121 set was installed yesterday.
800T cranes delivered:
Sanghvi Cranes involved in JSW Projects: JSW Energy installed their first 130m wind turbine at Tuticorin.
JSW getting more projects onboard:
This seems like a BIG positive development.
Wind Projects Commissioning May Surge Fourfold If Reverse Auctions Go:
461.5 MW installed in September. Cumulative figure April-September 2022 1308.5 MW