I think it is Sentient Labs not KPIT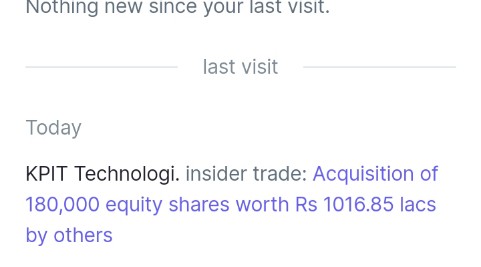 From what I understand this share buying by KPIT employee trust is for ESOP so not actual buying from stock market but allocation from promoter or company's pool to welfare trust.
This happens at regular basis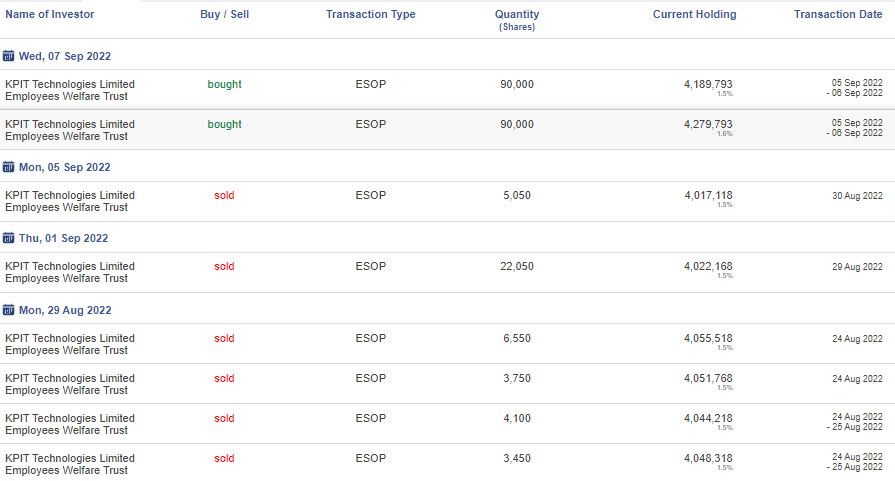 Technically a reverse H&S pattern being formed. If breaks out 592 levels, can move higher.
Disc: Invested
KPIT Management Says" the newly acquired company technica engineering will add at least 10% incremental revenues to FY24
Will revise guidance once acquisition is complete

some of technica clients are notable disruptors "
That does not seem difficult to achieve - Technica revenues last year were EUR 43 mn which is ~INR 340 crores. That in itself should give them more than 10% of FY23 revenues as they should achieve ~ INR 3100 crores this year (assuming 5 months of Technica revenues this year + their initial guidance of 18-19%). Is there something I am missing here?